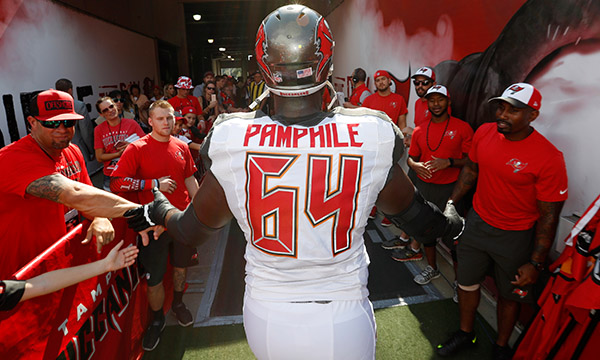 For years, the Bucs' offensive line has been a huge problem. After a rocky start last season following an almost complete makeover, everything seemed like it was finally coming together in the 2nd half of the season.
It started out a little shaky once again to begin this season, partly due to losing pro bowl left guard Logan Mankins to retirement early in the offseason. Kevin Pamphile was put in at left guard to fill in until J.R Sweezy was ready to go but, he has ended up becoming one of the best surprises on the line so far.
While the pass protection on the line is getting better, it still has plenty of room for improvement, giving up too many pressures on Winston as well as 51 hits. The rush protection, on the other hand, has picked right up where it left off last season when they helped Doug Martin rush for over 1,400 yards.
Oakland has a more dangerous front 7 than the 49ers so I'm curious to see exactly how much they've improved this weekend.