Welcome to the "Captain's Log", our weekly post where you can find all of this week's live streams and podcasts covering the Tampa Bay Buccaneers featured here on Bucs Report!
Sunday: 4/2/22
BGSB's Pewter Perspective: PFF's Mock Draft
On this episode of the BGSB's Podcast James brings you his "Pewter Perspective" on PFF's latest mock draft.
The Tampa Bay Buccaneers have a need for an offensive tackle & PFF has then drafting Anton Harrison out of Oklahoma. Not the best in the draft but should be solid. Bucs' fans how do you feel about this pick?
Monday: 4/3/22
The Aftermath
On this episode of The Aftermath with AJ & Slick the guys are back with plenty to say! The NFL draft is rapidly approaching, what will the Pewter Pirates strategy be?
Wednesday: 4/5/22
BR Video Drop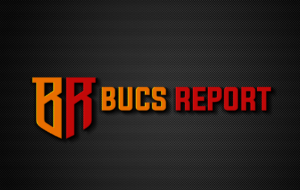 Random Bucs videos for your enjoyment!
Thursday: 4/6/22
Bucs UK Podcast: End of Season Awards 
It's that time of year again, the Bucs UK end of season award show is here. Alex, David, Dom, Gary, Kieron and Tim are your hosts as they reveal the nominees and winners.
Follow, Like and Subscribe to Bucs Report
For more on this and everything Buccaneers check back here hourly at BucsReport.com