Tampa Bay Buccaneers' wide receiver Mike Evans had six touchdown receptions in 2022. That was the fewest since 2017 and third worst total in his NFL career.
So what is the team's plans to improve these numbers for Evans in 2023. Buccaneers' head coach Todd Bowles recently spoke to this.
"We've got to make that a priority, obviously. I think we made it a priority last year. Sometimes it was shut down; sometimes we just misread it here and there, whether it was on the receiver, the [quarterback] or offensive linemen. We've got to get better in that area in getting him the football."
The Buccaneers struggled scoring as a team in 2023, even with quarterback Tom Brady. Now with Brady gone the team turns to a new quarterback AND offensive coordinator. We know the coordinator is Dave Canales, we're waiting to see who wins the competition to replace Brady between Baker Mayfield and Kyle Trask.
The good news for the new Buccaneers' quarterback is not only do you have Mike Evans, but Chris Godwin, Russell Gage and a load of young offensive weapons. So while Bowles spoke to getting Evans more production, he can't be the only focus.
"We know [Evans is] a threat, and we know he's a great player," Bowles stated, "so we've got to constantly find ways — not just him, but Chris as well, we've got to find ways to get those guys the ball."
Mike Evans is on his way to a Hall of Fame career. His streak of 1,000 yard receiving seasons is unmatched. While the Buccaneers look to find their way on this post-Brady era, you can rest assured Evans will play a big part in charting this path.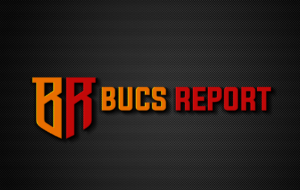 For more on this and everything Buccaneers check back here hourly at BucsReport.com