The folks over at PFF tweeted on Monday a statistic that may not come as much of a surprise to Buccaneers' fans. Not only is that Todd Bowles defense pretty good against the run. They can also bring pressure to opposing teams backfields as well.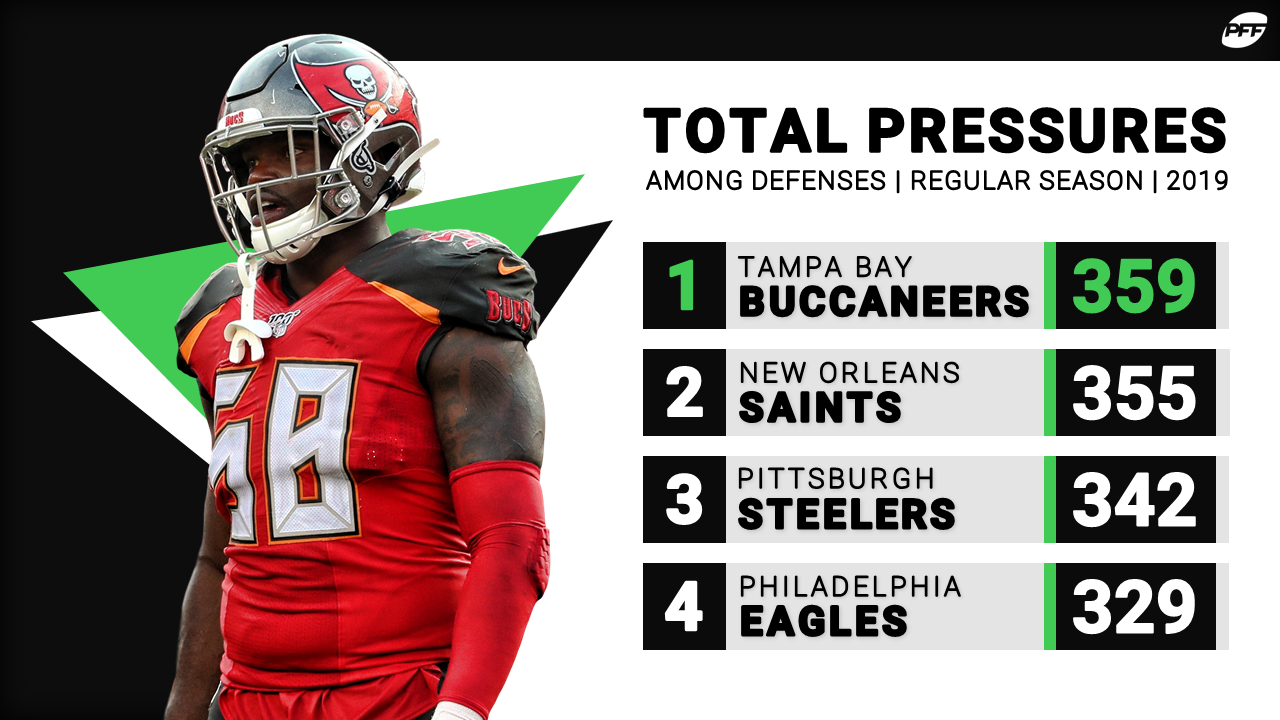 Leading the league in 2019 as well as seting a new Buccaneers single season sack record was Shaq Barrett. His 19.5 sacks not only led the league, but set the Buccaneers franchise record. Activated off the NFI list in week eight but still finishig the season with 8.5 sacks was Jason Pierre-Paul. Coming in third on the Buccaneers 2019 sack list was Carl Nassib wiith 6.0 sacks. Signing a free agent contract with the Las Vegas Raiders means Nassib will bring his financial knowledge to his team mates in Sin City in 2020.
Caution Contents Under pressure
The ability of this menacing defense to bring pressure to opposing teams is much more than just sacks. The ability to show a 3-4 scheme and bring a linebacker on a well placed blitz. The ability to show a 4-3 look and drop a defensive lineman into coverage. Using the front seven to tie the offensive line into knots and bringing a secondary player up on a blitz is exactly what makes this defense so dangerous. it is also what has offensive coordinators who are preparing to face this Buccaneers defense losing sleep at night.
Mix in an offense that should have the Buccaneers playing with a lead this year, instead of from behind and there is every reason to believe this team can lead the NFL in total pressures again this season.
For the offenses the Buccaneers will see this upcoming season. It really is the terror of knowing what this defense is all about. For Buccaneers fans the pleasure will come from hearing those offenses scream "look out".