We are officially in the dead period of the NFL offseason. Training camp is still a few weeks away and rosters are largely set. However, there are still a few big name free agents available.
Even the secondary free agent wave could provide value in the right landing spot. As a team with not even $2 million available cap space and a draft pick still yet to sign, the Tampa Bay Buccaneers still could be active in the second wave of free agents, if at all. Here are five low price names who are still available that could help the Buccaneers this season.
The Buccaneers have one obvious hole on the defense and that is the nickel defender. Veteran safety Logan Ryan thrives at this position and has experience with the Bucs after spending last season in the Todd Bowles defense. He has been extremely complementary of this young Buccaneer secondary, and seems like a natural fit to return to the team.
Ryan was a playmaker for the Bucs last year. Even more valuable, he is a veteran leader in the locker room. He makes for a valuable addition for any team looking to make a playoff push this season, and the Buccaneers are certainly no exception.
The Bucs have unproven players at the end of a defensive line. Logan Hall seems to have high pass rush upside, but he's still questionable as an undersized run defender. Enter Chris Wormley.
The six year veteran defensive lineman has played three years with the Baltimore Ravens and Pittsburgh Steelers and is a stout run defender. And while he's a limited pass rusher, Wormley's ability to stop the run in a rotational role would add depth for the immediate future. He would make a nice veteran presence to defend the NFC South crown.
Offensive tackle is one of the biggest question marks for the Bucs this year. With Tristan Wirfs moving to the left side, and Luke Goedeke penciled in to start at right tackle there will be players playing new positions on both ends of the line. Veteran depth could go a long way in helping solidify this group.
Fisher has done everything there is to do in this league. From number one overall pick to Super Bowl champion, Fisher has all the experience you could hope for. As he's further into his career and has struggled with injuries in recent years a backup role might suit him best, but that would still bring a lot of value to the young Buccaneers tackle group. 
The Bucs might have the best starting secondary in the NFL. Between Carlton Davis and Jamel Dean, this is one of the best corner duos in the league. However, the depth behind them is questionable at best. 
Zyon McCullom looked lost last year as a rookie, and there is no guarantee he progresses this year. Adding a veteran corner, like Jackson, would solidify the depth of this team and allow McCullom to develop at his own pace. A low risk veteran presence in the secondary would go a long way.
The Buccaneers let Leonard Fournette walk in free agency and handed the keys to second year running back Rachaad White. And while this seems to be the logical move, the Bucs now lack a degree of physical between the tackles. This is a presence that will be missed in short yardage and in goal line situations.
Now in his 30s, Gordon is no threat to take the starting job away from White. He likely wouldn't even be the back up in most situations. However, he can be that between the tackles banger that this roster desperately needs. See a need, fill a need; and this Bucs roster needs a touchdown scorer to punch it into the endzone.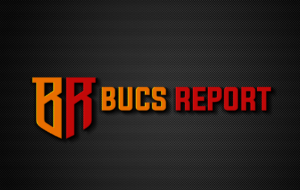 For more on this and everything Bucs check back here hourly at BucsReport.com