Up next for the Tampa Bay Buccaneers, training camp, which starts at the end of July. But that isn't stopping rookie defensive tackle Calijah Kancey from putting in work.
.@AlPoodie @Ckancey8 @_Deslin @Buccaneers working "hand to hand" combat in the "soup of SoFla". #nodaysoff #BaldysBreakdowns pic.twitter.com/nXO8ThiXj6

— Brian Baldinger (@BaldyNFL) July 12, 2023
Kancey, a Miami native has been in south Florida working out and preparing for his rookie season with Brian Baldinger of the NFL Network.
As pointed out by Bucs Wire, Kancey appears to be working on his rip move and variations of it. This can only make the Buccaneers and their fans hopeful that Kancey is "the guy" to help put this team's defensive line over the top.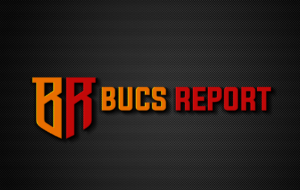 For more on this and everything Bucs check back here hourly at BucsReport.com