Each season starts off with a whirlwind of emotions. Tack on the fact that the first week of the season is always a strange week, you shouldn't put too much stock into final scores. That said, you can still glean some indicators of the team's play. Here are a few things to take note of.
Defense
Starting off with something that warrants good news. The defense started off strong and very much carried the team in week one. The stat line reads an unheralded unit disrupting play and giving an offense chances. In particular,  nine quarterback hits, two sacks, six tackles for loss, and three pass deflections lends itself to a defense that bends and doesn't break. Secondly, add in two fumble recoveries and an interception then suddenly this defense looks potent.
Undrafted free agent acquisition Christian Izien came in week one and showed why he's here. With a pair of solo tackles, a pass deflection, and an interception. In addition his interception in the closing seconds of the first half kept the Buccaneers in the game as the Vikings were knocking on the door of the endzone with 23 seconds left.
One issue the defense exhibited is something Buccaneers fans have been familiar with under Todd Bowles. Moreover, it's something he struggled with in New York an brought with him. His propensity to go with too soft a coverage in the closing moments of half and at the end of games came through here in week one. Going forward he can't do that in close games.
Offense (Run Game)
Though the Buccaneers scored enough to win, the offense often looked off and less than potent. The run game struggled at times, especially with a banged up offensive line that didn't provide very many lanes to run through. This shows through in stats too.
Rachaad White, the primary back, only averaged 2.3 yards a rush and Sean Tucker did a little better with 3 yards on average. If they cant run a complementary offense something needs to change.
Part of that will be fixed as the offensive line gels and players return. Unfortunately some of the runs were fairly predictable and somewhat easy to read. Let's hope this was a warm up and wake up call.
Offense (Passing)
At some point in the first half Baker Mayfield was up to seven incomplete passes in a row. Clearly unacceptable. The good news is he recovered and started throwing some good, accurate balls to open players and tight windows. He ended the game with 21 of 34 for a completion percentage of 61%. That's around his career average. Hopefully this will improve through the season though.
Additionally his average yards per play was a miserable 5.1 yards. As the season progresses and the playbook is opened more I suspect this will increase greatly. Though this number needs to improve the number is not all on him.
In the first half I watched as Baker lobbed a deep shot to Mike Evans on the second drive. Now, this play was called on third and six, indicating to me that this offense was going to have elements of deep shots that were unpredictable and would not dependent on down and distance. Unfortunately, it was the only one. Part of what made Dave Canales and the Seahawks a good offense was the unpredictability and the mix of shots deep down the field. I didn't see that again this game and it's going to need to show up more often moving forward.
Final Thought
There is some promise in the results of this Sunday. The defense carried the weight but the offense needs to open up. I feel as though they will because it's not Canales style to sit idle.  So buckle up Buccaneers fans, this could be a fun, aggravating, and amazing season.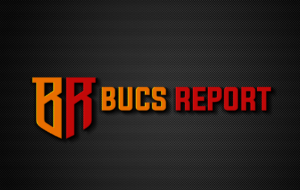 For more on this and everything Buccaneers check back here hourly at BucsReport.com