No quarterback has historically performed well under pressure. Baker Mayfield is no exception. But his track record when overwhelmed has not been a good one. So are their indications after week one that the trend will continue?
Historical Data
Since entering the league in 2018 Mayfield has had his fair share of challenges. The most notable is his inability to perform when a defense brings pressure. Subsequently, he peaked his second season in the league with an NFL passer rating of 62 and a PPF grade of 61.8 which has declined ever since.
In fact over the last three seasons he's average a PFF grade of 36.1 and an NFL passer rating of 52.6. Furthermore his turn over worthy plays according to PFF almost double while under pressure.
So Where Does That Stack Up
In 2022 Baker Mayfield ranked close to the bottom of the league in PFF grade for pressured drop backs. It placed him with other quarterbacks like Kyler Murray, Taylor Heinicke, and Zach Wilson. Not exactly great company.
For comparison, Josh Allen, Patrick Mahomes and Aaron Rodgers were all had grades in the rage of 60 to 65. Nearly double that of what Mayfield graded out as.
Week One 2023
Baker made his debut as a Buccaneer this past weekend in an unsettled situation with a new playbook. He didn't fair badly, didn't turn the ball over, and ultimately led the team to victory.
But how did he do under pressure? Well, only marginally better. Earing a PFF grade of 41.4 and an NFL passer rating of 59.7. With nine drop backs under pressure, Baker attempted six throws completing half of them. Unfortunately the average depth of target was a measly negative three yards. Two of those passes he smartly threw away while one he held on to and absorbed a sack.
Oddly enough though these under pressure moments also coincide with a 3.76 second time to throw. A much higher number then he has in any other situation from this week. Likely caused by good coverage down field.
Overall the numbers indicate this isn't a drastic change but it is a good sign.
Final Thought
If Baker can continue to improve his decision making process under pressure, stand tall and deliver strikes down field, then Dave Canales may resurrect his career like he did Geno Smith's.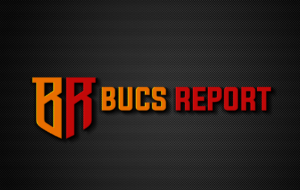 For more on this and everything Buccaneers check back here hourly at BucsReport.com