Tampa Bay Buccaneers quarterback Baker Mayfield has plenty of NFL experience to draw from. Most recently this manifested in him being able to decipher the Minnesota Vikings signals.
Proof of this comes from Bucs running back Rachaad White's recent appearance on the Buccaneers Radio Network. During White's segment he was asked about what helped the team get past the bad start against the Vikings.
"I just remember Bake came in the locker room, literally at halftime, he said, 'I got it. We got all these signals,'" White said of Mayfield. "We're in there talking as an offense and he's like, 'I know all these signals. If they do this, they're going into Cover-2. If they do this, they're going into Cover-3. Every time I alert this and they do this signal, they're dropping back to this.' And I'm like, 'Wow, that's amazing.' … I was just listening to him and we were listening to him and we just kind of understood."
No this isn't a sign stealing issue like that of the Houston Astros. This is actually quite common amongst NFL veterans. This also shows the value of Mayfield being the team's quarterback as opposed to the younger, less experienced Kyle Trask.
White went on to praise Mayfield's leadership and composure saying, "He never tried to force anything," White continued, "You just seen the fire all game."
Any doubt heading into the season that Mayfield was the right choice should be subsiding for now. But this is just one week, next up is the home opener. Get your signals straight Bears, or Baker might do this again.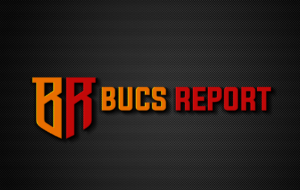 For more on this and everything Buccaneers check back here hourly at BucsReport.com