The Tampa Bay Buccaneers head into week seven on top of the NFC South with a 3-2 record. This week they will host the 3-3 Atlanta Falcons for the opportunity to stay on top of the division. This is an early pivotal matchup as the Bucs look to separate themselves from their competition. 
The Falcons, just like the Bucs, are 1-0 against NFC South opponents this season. While their offense has been sporadic, the defense has been much improved and better than most would have expected. Atlanta is an imperfect team, but they do have high end strengths which should prove difficult to deal with.
Division games are always tough and I expect this one to be no different. The Bucs will have to win the games within the game to walk out on top. Here are my week seven Skeleton Keys to victory. 
Buccaneers Defensive Line Must Win Up Front
The Falcons are a team that is built to run the ball. They have one of the better offensive lines in the NFL and they invested a top ten draft pick in rookie running back Bijan Robinson. Slowing this running game down should be the Bucs first, second and third priority.
The best way to do that is to control the trenches. We saw this last week when the Bucs shut down the Lions rushing offense, which had been one of the best in the NFL up to that point. There is no reason to think that Tampa Bay can't put on a similar performance again this week.
VIta Vea is at the heart of this. His power and mobility upfront are an offensive line's worst nightmare as he dominates against the run. That has to continue this week as he lines up across from All Pro caliber guard Chris Lindstrom.
Opposite him at defensive tackle is rookie Calijah Kancey, who saw his first real game action last week. This debut performance was spectacular, including a sack, two pressures and leaving star offensive tackle Penei Sewell what had just happened to him after Kancey beat him soundly on one play.
On the outside, I like this matchup for Logan Hall. His athletic ability should play well against the Falcons, who will want to get outside and in space. This will be a great measuring stick game for the second year player out of Houston.
Make Ridder Throw The Ball A Lot
Only three quarterbacks have more interceptions this year than Desmond Ridder. While you would expect up and down play from a first year starter, it feels like we have seen a lot more down than up. I don't expect that to change for the Falcons this year.
This is the kind of game you want to force Atlanta to beat you by putting the ball in Ridder's hands and making him beat you with long drives. The more times he throws the ball, the more likely he is to give it away. 
This will probably mean some more conservative coverage from Todd Bowles. Keeping safeties back and forcing Ridder to complete a lot of short throws. It may be frustrating to watch, as we saw last week, but it's a plan that should be successful against this type of opponent.
Don't Run Your Head Into A Wall
The Bucs running game has been bad this year. There is plenty of blame to go around for that between the offensive line, running backs and play calling. How this aspect of the offense changes and evolves will determine how good this offense is this season. 
The Falcons have a good run defense. They allow just 3.7 yards per carry, which is exactly the same as the Buccaneers. In short, there is no reason to think this the Bucs running game will work unless they try something new this week.
The usage of motion and different types of ball carriers could be the best way to solve this problem. Attacking the Falcons in unexpected ways as opposed to just trying to run right at them. Put pressure on this Falcons front seven and I believe they will crack.
Protect The Rock
Baker Mayfield has been good about protecting the ball this season. He only has three interceptions on the year, including the tipped pass at the line last week which was caught by the defense. That's something he has to continue to do this week.
The Falcons secondary has some excellent players, including Jessie Bates and AJ Terrell. The Bucs will test them as Mayfield will attempt to get the ball to Mike Evans and Chris Godwin. This could be the best position matchup in this game.
I Believe the Buccaneers are better than the Falcons, no matter what way you look at it. So it will take some turnovers to keep them in it and potentially pull off the upset. If the Bucs protect the ball then I have a hard time seeing them lose this game.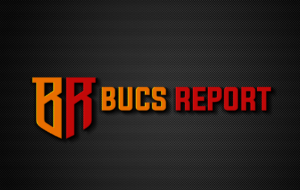 For more on this and everything Buccaneers check back here hourly at BucsReport.com