I'm going to start putting the Buccaneers offense on milk cartons so we can find it.
I am currently in the process of smelting a medal for this defense. Because they are being dragged down to utter incompetency. Once again, this offense can't score over 20 points. I gave them a pass against the Lions because they have a good defense, but the kid gloves are off.
I like Dave Canales the person, but right now, I fucking hate Canales the playcaller. You call a run play on every single first down and force the ball down the opponents throat (although our team ends up choking) and yet at the end of the game when you have to burn time, you call three straight passes!!!!! What are you doing man?!!!! And I would be so much more confident if I thought it was Bowles forcing him to do this, but I don't think so. This is purely on him. He has not called good games as of late.
This team is deeply flawed, not just on offense either. We are getting pressure, but not a single player can make a sack. Devin White looks like complete shit again. I'm going to have Ryan Neal arrested for crimes against my eyes. JTS can't hold contain again. The run defense couldn't stop the Falcons run, without their best weapon on the field, despite that being our HCs specialty. Our corners are complete ass despite how much money we have put into them.
But dear lord, Baker Mayfield, I am getting real sick of you. Why are forcing Chris Godwin to make spectacular catches out of bounds? How have you not established any kind of connection with any of them? Once again, last week I gave him a pass for the deflected pass. But a QB who has played so long in this league needs to know that he has to drop back more due to his height to make sure the ball gets over the line. Hell, I don't even think Bryce Young's passes have been batted down as much.
Todd Bowles is on thin ice and I will probably write another article about who can replace him after this year. but guess what guys? We will probably be stuck with him for the rest of this miserable godforsaken year.
This team is so much farther away then I could've imagined, and I was stupid for thinking otherwise. We need new corners, we need another safety, we need pass rushers, we probably need a QB, another WR, RBs, interior o-line help, and a new head coach. I said that fans should start worrying when we lose to the bad teams. guess what? It just happened. What's going to happen against Buffalo? Are we going to put them to sleep with how bad our offense is? This team looks lost and it doesn't seem like help will be incoming.
Make sure you check out Devin's blog at cannoncrunch.wordpress.com.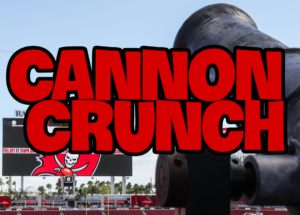 For more on this and everything Buccaneers check back here hourly at BucsReport.com