Listening to Tom Brady have an extended conversation with Peter King of NBC Sports felt like a comfortable pair of slippers. A pair of loafers that are just loose enough to slip into. You won't want to run a race or climb a ladder in them, but you can throw a tight spiral while holding a cup of coffee which makes them just right. Tom Brady sat down for a conversation with King for his Peter King Podcast last week. The video can be seen in its entirety here.
On Changes in 2020
The interview started out with how strange it was for King to see Brady out practicing at the Advent Health Training Facility in a "creamsicle" jersey. Funny, Buccaneer fans were thinking quite the opposite. The quarterback talks about having known every available uniform color combination after twenty years in New England. After all that time, Brady is still a 'fashionista'. He went on and said that he had a hard time finding the quarterback room last week at One Buc. Classic!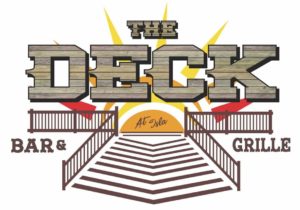 The veteran quarterback then points out just how unique the situation is this year with camp, saying, "we would have played our first preseason game today and we still haven't put pads on." Finishing the thought with "there's just a lot of things about 2020, and I'm going to try and make the most of it like I always have".
On Having an Offensive Minded Coach
When discussing with Peter King the intricacies of adjusting to his new coaches, Tom Brady points out that "This is my 30th year playing football, including high school and this is the first time I've had an offensive minded coach."  Speaking of the lack of a preseason and adjusting to the Buccaneers system, "in a really condensed format like we have, we're trying to get on the same page. Myself, Byron (offensive coordinator Byron Leftwich), BA, we're trying to understand each other".
On What Motivates Him
Being the best year in and year out has to be motivation that comes from within. One thing the universe knows about #12 is that he is not lacking in the motivation department. "I have a belief or confidence in myself but I still have to go do it and prove it to myself too".  He finished the thought saying, "I think that's what motivates me and gets me going each day. That I don't give a sh_t what happened yesterday, day before, today is the day, and that is where you have to put your time and energy".
Like those loose slippers you can step into in the middle of the night, having a stoic presence like Tom Brady just feels easy like Sunday mornings. That is until September 13th in New Orleans. That morning there will have some turbulence and maybe even a storm warning. Just like Tampa Bay waiting for an approaching tropical storm. It's not what happened yesterday we pay attention to, it's today where you put your time and energy into focus. Brady already has this tropical living down pat.