Tampa Bay is going to score so many touchdowns, the field goals and extra points won't even matter. Does the NFL have a mercy rule? The Buccaneers should be winning by such large margins that the officials may want to end the game for purposes of mercy. Maybe the team should take another page from the Patriots playbook. Bring in 57 year old quarterback Doug Flutie. The last player to convert a drop kick for an extra point conversion against the Miami Dolphins back in 2006. Who says the team needs to take the place kicking position so seriously anyway?
Don't Be Ridiculous
Want to see 65,000 people hold their breath all at once? This is not a COVID-19 joke. That's what Buccaneer fans do every time the team lines up for a field goal, and last season, an extra point as well. When Elliot Fry was brought in this season, te story was that he would give 2019 Buccaneers fifth-round pick Matt Gay a little friendly competition. Somewhere during these past two weeks, this friendly competition turned serious.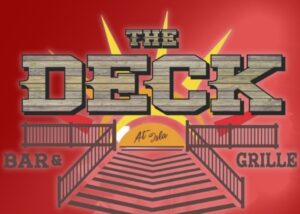 Not Just For Kicks
This week, the team said goodbye to one former South Carolina Gamecock, and hello to another. They released Elliot Fry and signed Ryan Succop. In a season where bringing players in for a tryout and signing them entails several COVID-19 tests, team protocols, and teams wanting to limit these interactions, Tampa Bay is kicking that trend. The front office at the Advent Health Training Facility is taking this kicking stuff very seriously.
Where Are We Now?
The kicking competition has become one of the hottest battles in camp. Remember, this is a season with no preseason games in a year where those games could have been huge for kicker evaluation. Imagine empty stands between the uprights, no opposing teams screaming and getting into kickers heads. Concentration is going to be key. Confidence will be as well. Coaches having confidence that the kicker will nail a gimme shot. Kickers confident they will as well. Not to even mention the teams history with the kicking position over the last decade.
The Suspects
Ryan Succop was Mr. Irrelevant (the very last player drafted each year) in 2009 by the Kansas City Chiefs. He has had success in the league, but has twice been a salary cap casualty. After the 2011 season, he would sign a five-year contract for $14 million dollars. In 2012, he would become the Chiefs all time leader in field goals attempted and made in one game. Going 6-for-6 in a 27-24 overtime victory over the Saints in New Orleans. Then, after a couple of years with the Tennessee Titans, Succop would sign a five-year, $20 million dollar contract extension. Following off season surgery later that year, he would be replaced on the Titans by Cairo Santos (hey, we know him). Eventually, Succop would be released.
Matt Gay has a one year resume and a leg so strong ,he abuses the football. For his rookie year in 2019, Matt Gay recorded the longest field goal by a Buccaneers rookie kicker at 58 yards. He tied Martín Gramática for most successful field goals by a Buccaneers rookie kicker with 27. Gay also scored the most points by a rookie kicker with 124 points.  Nicknamed by this author, "The Ute Boot", this young man has a quality about him that other players are drawn to. Matt Gay has the tools to be a successful NFL kicker. The question coming into this season is his confidence. That is where Coach Arians has emphasized the most.
In just over a week, there will be a Buccaneers kicker putting toe to leather down in the Big Easy. Even with all the shiny new toys spread all over the field at One Buc, kicking has become even more relevant than in years past. All eyes are on the feet. Some are on Tom Brady, as well. But when it comes to camp competition, all Buccaneer fans are waiting to see which of these kickers gets a leg up.