The Tampa Bay Buccaneers have officially signed free agent quarterback Baker Mayfield. Kyle Trask officially has competition for the starting quarterback position.
Thanks to Senior NFL Reporter Albert Breer we have the details to Mayfield's deal.
"New Buccaneers QB Baker Mayfield's 1-year, $4 million deal.
– $2 million roster bonus due this month.
– $2 million base (fully guaranteed).
– $4.5 million in playtime, playoff and stat incentives."
Via Scott Smith of buccaneers.com,
"We've always, all of us in the front office and the coaches as well … we've seen a fiery competitor, very confident, smart, he's got a very good arm," said Licht of Mayfield. "He's had a lot of success. He took Cleveland to the playoffs for the [second] time since '94, when Coach [Bill] Belichick was coaching. That says something. We're excited to add him to the fray and it's going to be a great competition. It's going to be, since I've been here, really the real first legit QB competition in training camp, which will be a lot of fun to watch. It's going to make both of them better. I feel very confident about what [Offensive Coordinator] Dave [Canales] is going to do with the offense and with these quarterbacks. Very exciting."
Welcome to Tampa, @bakermayfield!#GoBucs

— Tampa Bay Buccaneers (@Buccaneers) March 16, 2023
Please take the time to follow Matt at @OCPDesigns and thank him for the awesome uniform swaps!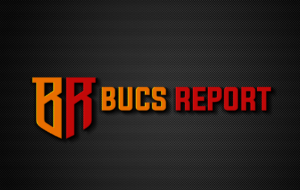 For more on this and everything Bucs check back here hourly at BucsReport.com