The Tampa Bay Buccaneers entered the 2023 offseason with several holes in the roster to fill. One problem, they also had to shed roughly $56 million in salary cap space. A daunting task for any general manager and front office right?
Licht & Company
If the past three years have shown us anything, it's that Jason Licht, Mike Greenberg and Jacqueline Davidson know how to play the salary cap game.
Clearing all that cap space, signing your two highest priority free agents AND signing quarterback Baker Mayfield? The Licht team has worked It's magic.
Recently, Licht held a press conference to announce the team's signings of Jamel Dean and Anthony Nelson. Licht was more than willing to boast about his team's financial wizardry.
"I could talk all day about how proud I am of the team we have," Licht stated. "Mike Greenberg, Jacquie, the whole front office – John [Spytek], everybody. We've been working on this plan for a long time. There were really tough decisions, but I have a lot of confidence in these people. There were a lot of challenges and we were able to get through it. Kind of, sort of coming through the back end of it now. Never once did we ever think that we not going to be a good team this year."
Licht continued,
"We have a lot of good players. Players entering their prime, players in their prime. Players that haven't even scratched the surface of their prime. It's the same situation that drew Tom Brady to want to come sign here. It's a very similar team. And we're not done. We're going to have some more [signings]. We have to do a little – we have to make some more reasonable signings right now because of where we're at. But sometimes you get your best deals and you get your best players – contributors – from that."
Licht has heard all of the bluster about his team's use of void years pushing salaries down the road. His response, no remorse.
"I was confident that we would be able to put our best foot forward. And I was confident that they wanted to be here," Licht stated. "I knew that because of the coaching staff that we have, the front office that we have, and the players that we have."
Licht continued,
"If I could go back in time I would do it all again. We pushed, we borrowed about $100 million against this year's cap and future caps to do what we did. Came close a second time. If anybody wants to criticize what we did they can come to our homes and look at our rings. We're happy about that and we're going to pursue another one, too."
The Buccaneers have been able to retain their core players and add a veteran quarterback in Baker Mayfield.
"It's a great feeling," Licht said. "For all the challenges that we had going into this offseason, yesterday and today, it's a great day to see that people still believe in the vision that we have and the ability that we have as a football team to still compete for this division."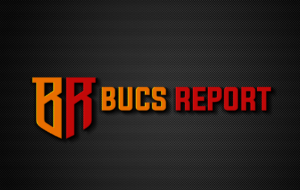 For more on this and everything Buccaneers check back here hourly at BucsReport.com