So this has been an eventful week for the NFL in general, but especially the Buccaneers. They've signed, traded, cut, and restructured a bunch of guys. But let's start with arguably the biggest news which is…
Buccaneers Sign Baker Mayfield to 1-year, $8.5-million deal
So much for the Kyle Trask train. This signing doesn't mean that the Buccaneers aren't moving forward with Trask as their starting quarterback, but it does call into question his job security. Mayfield is a former No. 1 pick and likely didn't sign with the Bucs to hold a clipboard. Plus, $8.5 million is a lot of money for a backup when you have a roster with countless other holes.
Jamel Dean resigns for four years, $52 million

While the Baker signing is bigger and flashier, the Dean re-signing is far more important. The cornerback allows the Bucs to use their draft choices on other positions of need and for them to solidify what is still an area of the roster that is very much in flux. Without this signing, the Bucs likely have to spend multiple picks (including their first) on the cornerback position. Now they can use a mid-to-late round pick on the position, or seek an undrafted free agent.
Buccaneers re-sign Lavonte David to one-year deal

Lavonte David is a Buc. He's been a team captain for close to a decade, he's one of the best linebackers in football, and he just seems to fit like a glove with this team. Bringing him back is great news and another big step towards the Bucs being a (surprisingly) competitive team this year.
Shaq Mason traded to Houston Texans in pick swap

In a bit of a surprising move, the Buccaneers trade an offensive line that was already going to struggle and make things even more difficult. But, they do save a substantial amount of cap space in the process. Without this deal, I'm not sure the Dean signing goes through.
Vita Vea, Chris Godwin, Carlton Davis restructure deals to create cap space

In expected moves, three veterans on the roster restructured their deals to help ease the cap burden the Bucs are dealing with this offseason. Of course, these deals do continue to kick the can down the road, as Tampa Bay's cap problems have simply been pushed down to later years.
Chase Edmonds signs one-year veteran's minimum

Edmonds is known more as a third-down, pass catching back, so unless the Buccaneers have higher expectations for Ke'Shawn Vaughn as a power, between the tackles, back, look for the Bucs to either draft or sign another guy of that ilk to fill out this running back room.
All of these moves signal that while the Bucs aren't Super Bowl contenders, they're not exactly tanking for Caleb Williams. We'll see what other moves they make moving forward.
This article originally appeared on CLTAMPA.COM and is used with permission.
Follow @ctbrantley12 on Twitter and listen to him on the RBLR Bucs podcast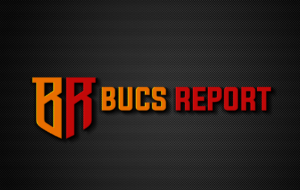 For more on this and everything Buccaneers check back here hourly at BucsReport.com