The 2023 NFL offseason is here and that means it's time for mock drafts, draft profiles and everything that goes with them. So without further ado, here's one of many Draft Profiles for the 2023 NFL draft.
Will Levis, QB, Kentucky
HT: 6'4
WT: 229 lbs
Accolades:
• Johnny Unitas Golden Arm Top 10
• Davey O'Brien QB Class of 2022
• Manning Award Watch List
• Maxwell Trophy Watch List
• Walter Camp Player of the Year Watch List
• CFPA National Performer of the Year Watch List
Video:
Pros:
• Prototype QB standing at 6'4″, 230 pounds with the frame to survive contact in the pro game – looks like a linebacker
• Has probably the strongest arm in the draft – claims he can throw the ball 80 yards, and from his play, we see no reason to doubt him
• Has an elite quick-release, unusual for a player with such a strong arm, alongside fast info processing makes him ideal for a Sean McVay-style offense
• Very accurate on intermediate and long passes; flashes anticipation and placement on intermediate outs and the ability to lead receivers on deeper throws.
• His stats at UK probably underrate his performance – where most of his interceptions were a result of receiver mistakes as appose to throwing inaccuracy
• Has played behind a subpar offensive line at UK, meaning a high proportion of his passes were thrown under serious pressure, and he still has managed to take good take of the football
• Showed incredible improvement after transferring to the UK – came from nowhere to develop into a serious NFL talent
• Super smart student with 4.0 GPA – was offered scholarships to multiple Ivy League Schools
• Consistently puts the ball into tight windows over the middle, throwing to spot-on slant or between zone defenders before the receiver is open
• Very confident passer and shows good accuracy and feel when in rhythm. Showed better ball placement from past years and throws very catchable passes
• Has well-developed footwork and has experience operating from both the shotgun and under center
• Athletic quarterback who is a threat to leave the pocket and gain positive yardage at any time, with the size and power to run over smaller defenders. Can be used on QB power, sweeps, and counters and is a major threat in the redzone
Cons:
• His athletic gifts are not in doubt, his mechanics are still pretty raw
• Doesn't pick up blitzes and changes in coverages as quickly as you would expect of a top prospect. Not overly instinctive
• Needs to improve his touch at all levels and know when to gun it and when to take something off his throws
• Has had an issue with patience in the pocket – quickly gives up on the play and takes off
• Not always great going through progressions – has resulted in him throwing too many picks
• Throws with inconsistent footwork, which often leads to inaccurate passes
• Often throws using 3/4 release – although he's cleaned this up for the most part of late
• Levis could not beat out Sean Clifford, while playing at Penn State
• Doesn't always come across like a great leader – may have a few Zach Wilson traits
Summary:
Will Levis came from nowhere in 2020 and after a solid 2022 season is now looked at as a legitimate first-round talent. He has generational physical gifts, as well as good accuracy and elite arm strength, a quick release – as well a natural feel for the game. Levis also offers a major impact as a runner who reminds us of Josh Allen who forces the defense to play eleven-on-eleven football, especially in the red zone.
He, however, is still very raw and has little nuance to his game. He has a number of flaws in his game most of which can be explained by him playing on talent starved Kentucky team and being forced to freelance… but not all.
Levis is the second biggest boom-bust QB in the class by far, there's a chance he can be the second coming of Josh Allen, equally, there is also a chance he may fail to work out his technical issues and never become a pro starter.
Information in this article first appeared on NFL Draft Buzz and is used with permission. Find the latest coverage, analysis, and player rankings for the 2023 NFL Draft at nfldraftbuzz.com
Follow, Like and Subscribe to Bucs Report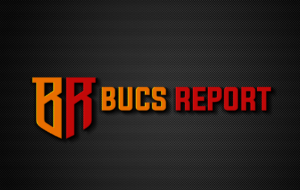 For more on this and everything Buccaneers check back here hourly at BucsReport.com