Sports betting is taking over professional sports and has become quite the polarizing subject. It's also becoming a problem to regulate when it pertains to players and coaches.
In April, the NFL found that five players bet on NFL games and non-NFL games from NFL facilities. This shouldn't be surprising, more so should've been expected. With players plugged-in to social media and in some cases living their personal and professional lives on social media, having some of them use those same smart phones to place bets is inevitable.
So what do the Buccaneers plan to do to combat this issue in house? Buccaneers head coach Todd Bowles spoke to this subject after the team's OTAs Tuesday.
"We have gambling policy rules that we go over every year – probably once in the [summer] once everybody gets here. You don't really do it in the spring because [player attendance] isn't mandatory, so you don't reach everybody," Bowles stated Tuesday. "Next week in mandatory mini-camp, we'll sit down and have that meeting and we'll discuss it. They'll know exactly what they can and can't do."
The Buccaneers or any if their players have not been publicly targeted in any gambling investigations. And Bowles looks to keep it that way.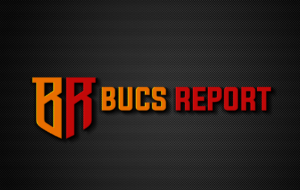 For more on this and everything Buccaneers check back here hourly at BucsReport.com