The report of Tampa Bay Buccaneers' linebacker Devin White requesting a trade broke earlier this offseason. The Buccaneers have already picked up White's fifth-year option at $11.706 million for the 2023 season. White is looking for an extension in excess of $100 million.
Initial speculation was rampant as to where will White end up after his request. What could the Bucs actually get in return for him? And would the team actually trade the linebacker with a "C" on his chest?
General manager Jason Licht shot this rumor down shortly after. Then head coach Todd Bowles did the same.
"We got him on board another year like Jason (Licht) said," Bowles said to Rick Stroud of the Tampa Bay Times. "We discussed it. We know we're not trading him and we'll go from there. We know it's the offseason right now so nothing counts and we're expecting him to be there when the season starts."
Buccaneers' linebacker coach and co-defensive coordinator Larry Foote recently spoke on White's status.
"Like I told him, he's getting paid $11 million this year — those are champagne problems," via Pewter Report. "I get it on both sides. He's played a lot of ball, does he need to be here in the spring? We would love him to be here, but it's not going to hurt him from the standpoint of playing."
Buccaneers' Foote continued,
"I want him here and I'm quite sure that's going to get worked out. But I understand both sides. It's part of the business that nobody likes, but it is what it is. It's money. You look at now, the guaranteed money. He wants his money now,"
—
"But he's got to understand, the organization, they're preparing for next year. So, we've got to meet somewhere in the middle, however it's going to play out. But we picked up his fifth-year option and I've seen across [the league] yesterday, a lot of players, they don't get that option. But it's money, and I understand that. Like I said, he's not the first and he's not gonna be the last. And that's part of the game."
ESPN's Matt Bowen put out his projected landing spots for multiple players earlier this month. And he has Devin White riding his favorite horse into Nashville and becoming a Titan.
"White, who requested a trade in April, didn't play his best football in 2022, but his downhill acceleration and pursuit range would fit in Tennessee," Bowen writes. "Paired with free agent addition Azeez Al-Shaair, the Titans would have two stack linebackers with the traits to track the ball in the run game, pressure and roam the second level in passing situations."
It's not like White hasn't performed since being drafted. The horse-loving linebacker has posted 483 tackles (315 solo), 20.5 sacks, one interception and six forced fumbles.
The 2022 season exposed some issues with White's game. White Had a sub-50 grade in his last six games according to Pro Football Focus. He also was graded at a sub-60 grade on seven additional games. So there's definitely room for improvement. White has all the tools needed, but as of now in the Buccaneers' eyes, that doesn't equal $100 million in value.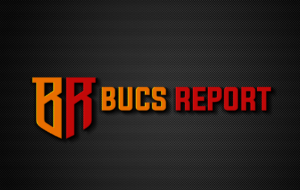 For more on this and everything Buccaneers check back here hourly at BucsReport.com