Tampa Bay Buccaneers' running back Rachaad White has is sights set on ending a nearly decade long streak by the Pewter Pirates.
But first a quick trivia question. When was the last time a Bucs' running back rushed for over 1,000 yards in a single season? You'd have to go all the way back to 2015's Doug Martin when he posted 1,402 yards. White is looking to change that. He recently spoke with the media about this.
"Honestly, I'm just kind of [letting it come] naturally," White said via pewterreport.com. "It sounds like a cliché answer, but I'm just a team guy. I'm here to do my job. Of course, you have goals, and you want things like that. Every day you pay attention to the 1,000-yard rushers."
"It's been eight years or so since Doug [rushed for 1,000 yards], so I pay attention and read up on all of that type of stuff. So, of course, you want to eclipse that, but at the end of the day, if I'm just doing my job and doing what I'm supposed to do, all of that will take care of itself."
White understands there's a lot of work to do. New faces, New coaches and new schemes. The second-year back embraces this challenge.
"The energy has been great. Obviously, we're all happy about it. Pocket movement and just getting the defense running side to side, it's just a well-balanced offense to me."
"Then the shots and the plays you see guys like Chris [Godwin] and Mike [Evans make] and how they are open. Mike comes to the sideline and says, 'Man, I haven't really been this open in a minute. It feels good.' Just seeing things like that. It's been happiness. It's been fun."
Balancing The Rock
White knows balance in the offensive attack is key, his coaches have been preaching it consistently.
"The feel I get, for me right now… to me, it's just balanced. They harp on it all the time… Coach [Todd] Bowles and obviously Coach Dave [Canales] about, 'You've got to be able to run. You've got to be able to do both.' That's the feel I've been getting honestly, but yeah, you're asked to do a lot, and that's good."
"My biggest focus is just getting better every day, getting my plays all down. Being able to go out there and play fast with confidence. At the end of the day, it's a team game… obviously, I focus on me and do my job, and that's all I can do… but honestly, it all comes from the work out there."
Rachaad White apoears set for a breakout season in 2023. And with a new quarterback at the helm, that's exactly what the Buccaneers are going to need.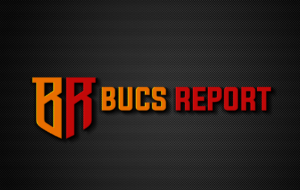 For more on this and everything Buccaneers check back here hourly at BucsReport.com