Wide receiver Mike Evans and the Tampa Bay Buccaneers are reportedly in negotiations for a new contract extension per the Tampa Bay Times.
From Evans' agent Deryk Gilmore via Rick Stroud of the Tampa Bay Times,
"Mike loves Tampa. I know the feeling is mutual. His production is the best of all the guys out there. The Bucs' ownership has to love that Mike isn't even an off-the-field conversation but an on-the-field terror. I've got to think they would like to lock him up to a third deal."
Buccaneers' head coach Todd Bowles on Evans via the Times,
"Obviously, he's talented. He's a heck of a pro and competitor. When you stay with one team and you put up those type of numbers, that says a lot about you from a character standpoint and a talent standpoint. He continues to do it."
2023 is Evans final year of his current deal. He will count just over $23 million against the team's salary cap in 2023, so extending him now makes total sense. Time for Jason Licht and company to work their magic.
Five Things To Watch For: Buccaneers' Offseason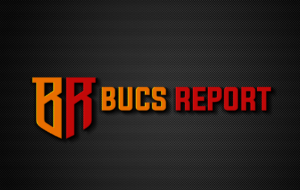 For more on this and everything Buccaneers check back here hourly at BucsReport.com