The Tampa Bay Buccaneers' offensive line will have a different look in 2023. With All-Pro tackle Tristan Wirfs changes positions and Luke Goedeke reportedly taking over at right tackle, this line will look vastly different.
So where is this new line projected to rank in 2023? Sam Monson of Pro Football Focus recently dropped his 2023 NFL offensive line rankings. And the Pewter Pirates come in at No. 14. Here's Monson's take on the Buccaneers line.
"The Bucs are taking a gamble that arguably the best right tackle in football will transfer that play to the left side, where he played in college. Wirfs is early enough into his career that he should be fine, but it's certainly a risk.
Tampa Bay's line will now have to ply its trade without Tom Brady and the fastest average time to throw in the NFL making life easier.
Best Player: Tristan Wirfs
Tristan Wirfs allowed just five total pressures all season and has three straight years of elite play at right tackle."
Wirfs' move is seen by some like Monson as a risk. Not sure if putting your best tackle in the position of protecting the quarterback's blind-spot is risky. The main concern from our point of view is the move of Luke Goedeke to right tackle and rookie Cody Mauch to start at guard. These two moves seem to be the ones to be concerned with. The line is still led and anchored by veteran Ryan Jensen at center and adding Matt Feiler in free agency seems to be an underrated move. We'll find out soon enough when toe meets leather in September.
Projected Starting Lineup
LT Tristan Wirfs – Played RT in 2022
LG Matt Feiler
C Ryan Jensen
RG Cody Mauch – Rookie
RT Luke Goedeke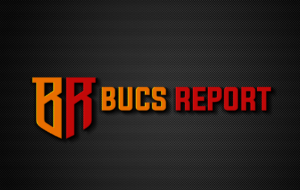 For more on this and everything Buccaneers check back here hourly at BucsReport.com