The Tampa Bay Buccaneers' quarterback competition heads towards training camp with by all reports Baker Mayfield leading Kyle Trask for the right to succeed retired quarterback Tom Brady.
You can add another media personality to the list of "Team Baker", former Buccaneers' quarterback Shaun King.
King has built a solid resume as an analyst since retiring from the league. He's currently the co-host of VSIN Live. The prime-time streaming show focused on sports betting.
On a recent episode, King talked about the Buccaneers' quarterback competition, and as always, King didn't hold back.
"Still in research mode with Tampa. I've got boots in the ground there in Tampa; every practice, I'm getting reports," King stated. "Because I think if what I think is true, there's tremendous [betting] value with Tampa. But I'm also trying to really get a grasp on why this win total is as low as it is [at] 6 1/2, specifically because of the division the Bucs are in. The NFC South is, let's be fair, the worst division in the NFC this year."
"Kyle Trask stinks… Listen, if Kyle Trask had done anything in practice during his two years backing up Tom Brady, Tampa doesn't go out and sign Baker Mayfield. He'd have had to have been terrible in practice. Because when you draft a quarterback second round, you want to be right. Jason Licht wants that pick to pan out."
Tell us how you really feel Shaun.
King himself is a former Buccaneers' second-round pick who started 22 games for the Pewter Pirates going 14-8. So while some may disagree with his analysis on Trask, he has literally been there and done that.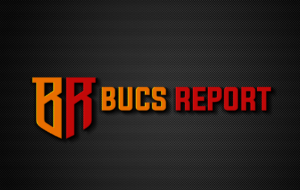 For more on this and everything Buccaneers check back here hourly at BucsReport.com