Tampa Bay Buccaneers' running back Rachaad White is set to take over the RB1 position heading into the 2023 NFL season. With the departure of veteran Leonard Fournette, the second year back can no longer fly under the radar.
While most outlets have overlooked White, Sports Illustrated's Conor Orr hasn't. In his recent post, Orr dropped his "Every NFC Team's Most Underrated Player Heading Into 2023". Here's his analysis of White.
"Within the context of how bad the Buccaneers' offensive line was last season, could we possibly view White's rookie season any differently? Perhaps this is as much of a projection as a statement: White will be Tampa Bay's primary back this season now that Leonard Fournette is out of the way. White caught 50 of the 58 balls thrown to him during his rookie season. Baker Mayfield checked the ball down more than any quarterback in the NFL last year. This season may be a grind, but it could be a productive one for Tampa Bay. The Buccaneers' offensive line was among the worst in the NFL last year (Sports Info Solutions tracked their zone rushes as the least effective in the league). All of a sudden, 3.7 yards per carry doesn't look so pedestrian."
—
You can't really argue with Orr about the offensive line's performance and the whole Byron Leftwich thing. White is the primary back and new offensive coordinator Dave Canales' offense looks to be able to utilize the running back position more so than Leftwich's. Look for White to greatly improve in his 2022 481 rushing yards in 2023.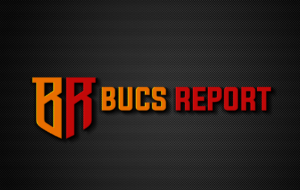 For more on this and everything Bucs check back here hourly at BucsReport.com