The 2023 Tampa Bay Buccaneers will look dramatically different than the 2022 team. Starting off with the retirement of quarterback Tom Brady the list of departures is long and full of noteworthy players.
Veteran players like Donovan Smith, Cameron Brate, Leonard Fournette and William Gholston are gone and the team will now lean on a younger supporting cast.
So how does this new supporting cast of Pewter Pirates rank heading into 2023? ESPN's Bill Barnwell broke down every NFL team's supporting cast for 2023, and the Buccaneers come in ranked No. 18.
"Can Evans and Godwin carry them? Evans made it over 1,000 yards for the ninth consecutive season, but he also turns 30 in August and needed a 207-yard explosion in Week 17 to get there. Godwin is younger (27), but the explosiveness we saw during the 2019 season hasn't really been there since. He averaged 11.1 yards per reception and 1.93 yards per route run during the Tom Brady era, virtually identical to the numbers Jakobi Meyers posted in New England over the same time frame. This offense will be different with Brady and offensive coordinator Byron Leftwich leaving town, but the Bucs need the old version of Godwin to overcome what they've lost elsewhere."
And You Charged People To Read This?
Barnwell correctly points out the change of offensive coordinators and scheme. He's off his mark about the wide receiver corp seemingly dismissing Russell Gage and veteran David Moore
His take on the offensive line is fair as it is in the middle of a rebuild or reorganization at the very least. Barnwell seemingly forgets that Godwin wasn't healthy last season and still had over 1,000 yards receiving. Furthermore, he totally disregards running back Rachaad White and tight ends Cade Otton and rookie Payne Durham.
This appears to be another case of a national media honk being to lazy to actual do any research and just going with the, "no Brady means armageddon" narrative.
I'd like Barnwell and his ilk to actually come to a practice, watch some film, listen to the coaches and players interviews. You may be surprised that your analysis is actually more accurate. Weird huh?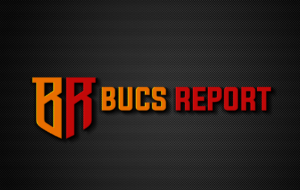 For more on this and everything Bucs check back here hourly at BucsReport.com