The Tampa Bay Buccaneers' defense is looking to surprise people this year. Seemingly every day some outlet or podcast puts out content insinuating the Pewter Pirates' defense may be in decline.
The organization overall is going through changes including the retirement of quarterback Tom Brady and the changing of their offensive scheme with new offensive coordinator Dave Canales.
But it's not just the actual playing of the game or players that's changing, so is the team's exposure. During the three season Brady run, the Buccaneers played 17 prime-time games. Now, post-Brady, they have two scheduled.
Buccaneers' star defensive back Carlton Davis recently talked about this during a recent offseason program.
"I never really paid attention to any of that stuff, honestly. I'm like oblivious to it. Even when Tom was here, of course we got a lot of attention, but that was never my focus. I was never feeding off of it or motivated by it or anything like that, so for me it's just another season to prove ourselves again."
"Obviously, people are underrating us, but I think that's a good thing because when we punch you in the mouth, it'll be, 'Ah, man, OK. It's the same team, same culture.' And I think it's a great opportunity for guys, like everybody, not even just myself, everybody to prove ourselves and show how great of a players individually we are and how we can come together as a team and still have that same culture and winning mentality."
Davis understands there's a lot of new faces in the locker room and that's just part of the business.
"It is a lot of new faces, I can't lie," Davis stated. "I didn't know if I knew too many people in the locker room. It kind of felt like the older you get, it's a little bit lonelier, especially from when I came with my draft class. I barely recognize anybody, but that's a part of the business. And I'm happy to be here to teach the young guys and bring a new culture to the team."
Davis sees himself as one of the team's veterans as only six players on this roster have more NFL experience. And only three (Lavonte David, Mike Evans and Chris Godwin) have been with the Bucs longer.
"It's a blessing to be able to be an old guy in this league. I just want to do my part in teaching the young guys and catching them up to speed."
Davis knows with his veteran or "old guy" status he and the Buccaneers have their work cutout for them after the summer break. And he appears to have a list prepared for this.
"Build culture within our team, especially us being a young group, and just raising the competition level. Raising everybody's play just by competing at a high level and making it contagious to everybody, letting them know that this is the standard and this is how we're going to practice, and it eventually translates to game day."
Davis says that being the "old guy," he'll lead "by being an example. I think it's by showing it day in and day out, and then not tolerating people not meeting up to the standard."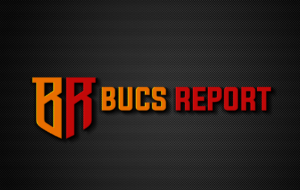 For more on this and everything Buccaneers check back here hourly at BucsReport.com