The Tampa Bay Buccaneers won the Super Bowl in the 2020–2021 season. Bettor tactics to find the hottest NFL picks while betting on the Tampa Bay Buccaneers are sought as another new season draws near.
Learn how to make smart betting decisions by reading this article. It discusses important strategies and factors to consider when betting on the Buccaneers.
Analyze the roster and injury updates
Keep track of roster changes and injuries to make successful bets on the Tampa Bay Buccaneers. Pay attention to star players like Mike Evans, Chris Godwin, and key defensive contributors. Their presence or absence can greatly affect the team's chances of winning.
Assess matchups and opposing defenses
When making betting decisions, it's important to check the defensive strengths and weaknesses of the upcoming opponents. Consider factors such as their pass rush, run defense, and secondary. Assess factors like their pass rush, run defense, and secondary. Compare these aspects of the opposing defense to the Buccaneers' offense. These can help you spot potential advantages or disadvantages and shape your betting choices accordingly.
Consider offensive and defensive trends
Studying the offensive and defensive trends of the Tampa Bay Buccaneers can provide valuable insights. Look at their scoring average, yards gained, and points allowed in recent games. Analyze their offensive play-calling tendencies. This includes such as their reliance on the passing or running game. Additionally, examine their defensive performance against different types of offenses. Identifying consistent trends can help you make more informed bets.
Evaluate home vs. away performances
Understanding how the Buccaneers perform at home versus on the road is crucial. Assess their historical home and away records. From this, examine whether there are any notable patterns.
Some teams tend to perform better in their home stadium. This can be due to crowd support or familiarity with the playing conditions. Consider these factors when assessing the Buccaneers' potential for success in a particular game.
Utilize prop bets and player performance markets
When betting on the Tampa Bay Buccaneers, exploring prop bets and player performance markets is worth considering. These betting options allow you to wager on specific achievements by players or the team. For example, you can bet on individual player yardage totals or the number of touchdown passes Mike Evans catches. Engaging in these markets provides strategic betting opportunities based on the performances of individual players.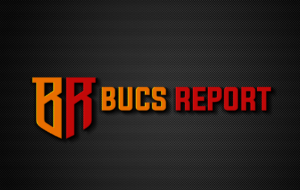 For more on this and everything Bucs check back here hourly at BucsReport.com