Mike Evans is currently under the final year of a 5-year deal he signed in 2018. He has been one of the most consistent players in football throughout his career in Tampa, with accolades and statistics galore to support the fact that he's by far and away the best receiver the Bucs have ever had. 
This article is by no means meant to be taken as me advocating for trading Evans; I hope he retires a Buc, and he seems to feel the same way. There's no world in which I want to see Evans in a different uniform, but unfortunately the NFL is a business first. So we gotta talk options if things go sideways in these talks as the Bucs move towards a future where they have to reshape (or rebuild or re-tool, whatever stupid verb you want to use) an aging roster, especially if things start to go south to start the season.
If it's worst-case scenario and the Bucs fail to extend Evans and get out to a 1-5 start, could the Pro Bowl wideout be moved for picks or a player? Probably not, but hey, it's the middle of the offseason and I know all you NFL fans are bored, so let's talk about it. 
The wacky 49ers deal: 
Bucs receive: Trey Lance
49ers receive: Mike Evans
Yeah, yeah, boo, hiss, throw tomatoes, I don't care what you do, this is an article being written in June about the NFL, not a lot of this is going to make you happy or even make a lot of logical sense. Just bear with me for a moment. The 49ers have a QB problem in that they've invested 3 first rounders into a guy who might be their 3rd QB this season, and their franchise QB came in the last pick of a draft. Go figure. So, they need some type of return on investment, otherwise they'll have to punt on 3 first rounders during an era in which they've consistently been one of the best teams in the NFC. It's a loss, and they might as well get something for him instead of just declining his player option.
Evans is probably not a guy they have immediately on their radar, but he'd be yet another weapon for an already loaded option, and it'd be a way of saving face for the Lance debacle. For the Bucs, it gives one of their best players and most highly regarded individual a very soft landing; Evans can go out there, ball out and compete for a ring instead of wasting his final years of production in the cellar of the NFC South. It also gives them a guy who is still a first round talent that hasn't been healthy enough to get a real shot starting in this league for the price of an aging veteran who they weren't going to get more than a 3rd round pick for anyways. It won't happen, and I'm stupid for writing it, but it's still fun to contemplate. 
The less wacky Vikings deal: 
Bucs receive: Vikings 2024 3rd round pick
Vikings receive: Mike Evans
This is far more straight forward and less outside the box. Teams do these kinds of deals every year, and I think Evans for a 3rd is a fairly straightforward deal, not much to look into here. The Vikings are in a weird spot, sort of similar to the Bucs in that their division is very winnable and they still have some talent on their roster that could make some noise. If they get off to a hot start, they could decide to pull the trigger on getting Kirk Cousins another weapon to work with and someone to draw the attention away from Justin Jefferson. For the Bucs it gives them more draft capital and a way to continue to infuse some youth into this roster. 
The boring but also sort of weird Steelers deal:
Bucs receive: Steelers 2024 4th round pick
Steelers receive: Mike Evans
Hey, the Steelers had a hot finish to the 2022-2023 season (4-game winning streak and finished 7-2 over their last 9), and they have a first round QB on a rookie deal. They might look to speed up the process a little bit by giving Mr. Pickett a more bonafide #1 option to throw to, especially if they come out continuing their hot play under Mike Tomlin. They made some really smart draft selections (I love Broderick Jones and Darnell Washington) that could lead to a vastly improved offense. I think Evans fits right in with Pittsburgh's culture as a hard-working, silent type of player that does his job without a lot of extra stuff, and the Bucs would be able to get a bit of draft compensation for a player that might end up walking if they can't reach a deal. 
Of course, the Bucs will reach an agreement with Evans by tomorrow morning and this article will be useless. But I hope you had fun reading!
Follow @ctbrantley12 on Twitter and listen to him on the RBLR Bucs podcast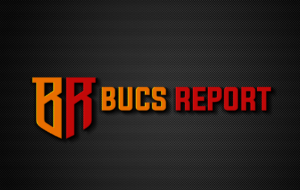 For more on this and everything Bucs check back here hourly at BucsReport.com