The Tampa Bay Buccaneers are gearing up for their second preseason game. This includes a joint practice with the New York Jets as well as the game on Saturday. This should provide an excellent test for the Bucs.
The Jets are one of the trendy Super Bowl picks this year and it's easy to see why. The roster is strong top to bottom and they just added a shiny new four time MVP quarterback. This is as good of a measuring stick as you could ask for.
There are some players who desperately need to take advantage of this opportunity. Players who need to justify their standing with this team. Here are my five players who have the most to prove against the Jets.
5) Cody Mauch
The Buccaneers invested a second round draft pick into Cody Mauch. Although he played left tackle in college, Jason Licht and company viewed him as a guy who could be a high end guard. I agree with that assessment.
With that said, Mauch isn't necessarily an NFL ready product. The rookie had some rocky moments in his preseason debut and I fear that they could be an ongoing issue. Specifically when it comes to his hand usage and his play strength.
These are issues that are fixable in the long term, but for someone who is a projected starter it could be a real problem for the Bucs. I'm not saying the Bucs should pull the plug on Mauch by any means. However, the idea shouldn't be out of the question if he proves over time that he isn't ready.
4) Kyle Trask
A week ago at this time there was a case to be made that Kyle Trask was ahead in the quarterback competition. Fast forward to an underwhelming game vs the Steelers combined with a strong Baker Mayfield performance and Trask's career could be up against the ropes.
A week of redemption is just what the doctor ordered for the third year quarterback out of Florida. Especially considering the quality of competition that the Jets will provide. The likes of Sauce Gardner and Quinnan Williams are two of the best defenders that the NFL has to offer and the list of good players doesn't end there.
Trask will get the start in this week's game. If he can impress there as well as in the joint practice then he could be right back in the thick of things. However, that is a big "if".
3) Ke'Shawn Vaughn
Ke'Shawn Vaughn is going into his fourth NFL season. After the Buccaneers spent a third round pick on him he was expected to be part of the answer at running back. To this point, that hasn't been the case.
With the likes of Ronald Jones and Leonard Fournette gone, there is a clear pathway to playing time for him. Unfortunately, Vaughn seems incapable of taking advantage. So much so that there is a realistic chance that he doesn't make the final roster.
With the signing of Chase Edmonds this offseason and the undrafted free agent Sean Tucker who has everybody buzzing, Vaughn could be the odd man out. This seems even more probable after his 7 carry for 4 yard performance against Pittsburgh. Vaughn needs to show something, literally anything, that justifies his place on this team.
2) Logan Hall
When the Buccaneers invested their top draft pick into Logan Hall in the 2022 NFL draft, I knew it was a long term pick. The defensive lineman out of Houston had great length and athletic ability, but was a work in progress. The key word there being progress.
Even in his first year it was obvious that he had more upside as a pass rusher than veteran William Gholston. After being brought along slowly as a rookie, the Bucs are now ready to give Hall the reins this season. But is he ready to take them?
Hall looked very average against the Steelers. After so much talk about him bulking up during training camp, I'm sure I wasn't the only one disappointed in his performance. In order for the Bucs to be the dominant defense they want to be, Hall has to prove he can be the pass rusher they drafted him to be.
1) Zyon McCollum
Zyon McCollum is projected to be the Bucs primary backup at outside corner. He's an excellent blend of length and athleticism. This is why the Buccaneers invested multiple draft picks into acquiring him in a trade.
Much like Hall, we expected bumps in the road for McCollum in his rookie year. Especially considering he was a day three pick out of a small school. I'm not sure we were ready for as many bumps and bruises that McCullam put out on the field.
The ugly play continued last week against the Steelers. Without sounding too dramatic, McCullum is in danger of being replaced if he doesn't show improvement this week. He needs to impress more than anyone on the team this week.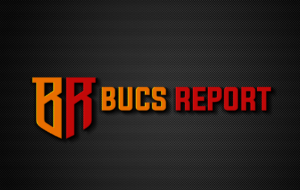 For more on this and everything Buccaneers check back here hourly at BucsReport.com