Tampa Bay Buccaneers center Ryan Jensen suffered a severe knee injury during the 2022 team's training camp. The injury forced him to miss the entire 2022 regular season. He did however clear medical and return to play in the team's wild-card playoff loss to the Dallas Cowboys. That decision may have lingering effects.
This offseason, Jensen has not participated in team drills. He has been doing individual drills aside from the team. So there's that. With the team gearing up for their second of three preseason games and their regular season opener in less than a month, it's natural to wonder if Jensen will be ready. Head coach Todd Bowles asked about this recently.
"When we go into the season, I don't consider having anybody if they haven't practiced. You always prepare if somebody gets hurt or if somebody is going to stay hurt. We prepare that way every day, so that hasn't changed."
Bowles is getting very good at tap dancing around questions isn't he? Reading the tea-leaves of Bowles answer it sure seems they are preparing to be without Jensen for the opener.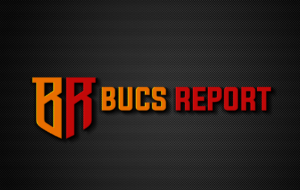 For more on this and everything Buccaneers check back here hourly at BucsReport.com