It is a bit of a mixed time for the Tampa Bay Buccaneers, but 2023 pre season plans for the National Football League campaign are well underway and there have been numerous changes both on and off the gridiron in the last few months.

Fans of the franchise will still be preoccupied with quite a few remaining and outstanding questions though, and one of those is in fairness, a touch more symbolic that the others, but following on from the retirement of key NFL quarterback legend Tom Brady after his historic 23 year career, who will take his place as their official team captain.

For betting predictions and detailed information about the structure of the NFL 2023 season fans have plenty of options, but for those who like a flutter Brady's potential replacement will likely feature some good odds.

There is about a month left in pre season until the regular season begins for real and we will need a new set of captains for the year, and whilst some are naturally shoe ins again for the roles available – linebacker Lavonte David (back for his 12th season in Tampa Bay) is expected to be a no brainer, as is wide receiver Mike Evans, who is now entering his tenth year at the Raymond James Stadium. Both have obviously been long term captains given the responsibility such roles bring.

Brady's departure has left a glaring gap in the offensive line though, and with such a close quarterback race having developed between newcomer Baker Mayfield and third year QB Kyle Trask, giving it officially to one quarterback over the other could be creating further problems for later in the campaign.

More established in the dressing room, Trask would be considered by some to be in pole position here, but equally, Mayfield has shown good leadership, and ingratiated himself quickly this off season, so many believe it will be a toss up on who starts the season, as it could well be different to who completes the season.

A way to avoid that potential future hiccup, would be to avoid both for this year and go with some other proven leaders in the outfield. There are a few who would more naturally come to mind on the offensive team. Left tackle Tristan Wirfs would qualify with two Pro Bowls and an All Pro berth in his catalogue and his importance on our roster speaks for itself and has long impressed as right tackle, prior to his switch to replace Donovan Smith during the off season.

The 2020 first rounder is already on record talking about his desire to be considered a potential future captain for this campaign, and ultimately replace Brady in that role.

"I would absolutely love to be a team captain. I was never a team captain in college. I've always wanted to be a team captain – that guy, especially in college – it's always a legacy thing for the seniors. Here I'm trying to step up into more of a leadership role where guys can lean on me. If I have to get guys going I'll get them going. These past three years I've shown up and did my job. But in conversations I've had, people have wanted me to step up more. So I'm ready to be here for whoever needs me in whatever role they need me to be. I want to help all these guys win ball games and be here for them."

He talks the role well, we will have to see if he gets the opportunity to act in it.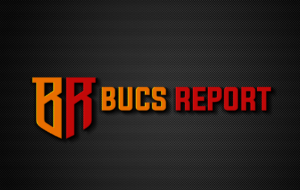 For more on this and everything Buccaneers check back here hourly at BucsReport.com