It was a rough day of practice for the Tampa Bay Buccaneers Wednesday. What had been a competitive and hot tempered joint practice with the New York Jets will only be remembered for one moment. That was when Bucs receiver Russell Gage was carted off the field due to a non contact injury.
Gage ruptured his patellar tendon and will be out for the entire 2023 season. This is a terrible blow for Gage and a significant loss for the Bucs.
While there is no sugar coating how awful this is for Gage, there is a small silver lining for the Buccaneers. That would be that wide receiver is one of the deepest positions on the team. And while it is unlikely one man can replace Gage, this is an opportunity for younger unproven receivers to make their mark. Here are a few who could make the most of this chance.
Trey Palmer
The Buccaneers traded back into the sixth round to draft Trey Palmer out of Nebraska. I'm sure there were many things that general manager Jason Licht liked about him to give up a future draft pick to go get him, but the one quality that stands out is his speed. Palmer ran a lightning fast 4.33 in the 40 yard dash.
However, this rookie is proving to be more than just a one trick pony. In fact, Palmer has been one of the storylines of training camp. We saw a glimpse of this in the Bucs first preseason game when he made a touchdown catch, displaying great body control to adjust to the ball and get his feet down in bounds.
Some people even believed he could push Gage for the third wide receiver job before then injury. After all, that type of speed is rare and an element that this Bucs offense has been lacking. Now Palmer will have his chance.
Deven Thompkins
While Palmer might be the most exciting option to replace Gage, Thompkins might be the most natural. At just 5 '6 and 170 lbs just doesn't have the size to consistently win on the outside. But as they say, it's about the size of the fight in the dog (or in this case dawg).
Deven Thompkins is both very quick and very tough. We saw that on display against the Steelers where he made two high difficulty plays. Once breaking through a big hit on a wide receiver screen and another making a difficult contested catch.
It's not unheard of that small receivers thrive in the slot. Look no further than Wes Welker at 5'8 and his five pro bowls. I believe Thompkins has some similar characteristics that would allow him to do well in this position.
Rakim Jarrett
Rakim Jarrett is someone who is on the roster bubble. While he has flashed in camp the depth of the position might have pushed him out to the practice squad. With today's news that may no longer be the case.
Jarrett was a highly coveted undrafted free agent. He brings good speed and is nearly half a foot taller than Thompkins. He might not be the frontrunner to see time in the slot, but don't be shocked to see him get some time there at some point.
David Moore
David Moore was in the mix for the sixth receiver job leading up to this. He spent four years in Seattle with new offensive coordinator Dave Canales. This makes him the most experienced of the bunch, both with the offense and in terms of NFL years.
There is a certain value to experience. That is something Gage brought that the other guys on this list just can't replace. This might give Moore some early opportunities to fill this void.
Kade Warner
Kade Warner is a long shot to make the roster. He isn't athletic and frankly lacks the talent of the other players on this list. However, what he lacks in ability he makes up for in toughness.
Warner does his best work making contested catches. He has a bigger frame than the rest of the receivers competing for this spot and can take more contact over the middle. He is in the Adam Humphries mold and there could be a place for him in this league.
Please take the time to click the link below and vote for us in Creative Loafing's Best of the Bay!
We are honored by the nominations for @cl_tampabay Best of the Bay in three categories!
Best Columnist: Carter Brantleyhttps://t.co/MZdcJVnAE0
Best Sportswriter: JT Olsonhttps://t.co/alIdm4fJJq
Best Personality to Follow on Twitter: @BucsReportNFLhttps://t.co/c0Wa1bIh5c pic.twitter.com/IX2sWr1KcH

— Bucs Report (@BucsReportNFL) August 11, 2023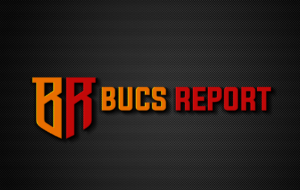 For more on this and everything Buccaneers check back here hourly at BucsReport.com