The Tampa Bay Buccaneers will reportedly be without the services of wide receiver Russell Gage for the entire 2023 NFL season. Gage went down with a non-contact injury Wednesday during the team's joint practice with the New York Jets.
#Bucs WR Russell Gage suffered a non-contact knee injury during today's joint practice with the #Jets and the belief heading into exams is that the severe injury will end his season, per me and @MikeGarafolo. A hit to WR depth and crushing for Gage.

— Ian Rapoport (@RapSheet) August 16, 2023
Gage looked to finally be fully recovered from his injury in last year's playoff loss to the Dallas Cowboys. Buccaneers' receiver Mike Evans talked about this after Wednesday's practice.
It was so unfortunate," stated Evans. "He was just getting back into game-ready shape, he was looking good. He made a nice catch and it looked like his knee buckled a little bit. We don't really know the severity of the injury but we were praying for him the rest of practice. I just pray that it's not as bad as it looked."
Wide receiver Chris Godwin on Gage's latest injury.
"My heart goes out to Russ," said Chris Godwin. "That's my dog. He's been battling some things since he's been here, so to see him go down again is very, very tough. We're praying for him. I'm going to check on him when we get here. I don't know how serious it is but hopefully it's not too bad. Just hate to see that with anybody, especially someone that you're close to."
As for who the Buccaneers will look to to take Gage's place?
"I think it's still developing," said Bowles of the Bucs' receiver depth. "Obviously David Moore is pretty much the only one with experience. [Deven] Thompkins is in his second year, but we've got some rookies that we really like that will have to step up in a hurry, and we'll see what the next few weeks look like."
Godwin echoed Bowles sentiment.
"There's opportunities now for other guys to kind of step in," said Godwin. "We've got a great group of young guys that have been working their asses off all camp. Now it's time to see who's going to step up and be able to fill a big void there. I think there are a lot of guys that have the opportunity to and have the ability to, so we'll just see how it plays out."
The Buccaneers signed Gage to a three-year $30 million dollar deal prior to last season. He has since taken a pay cut in an effort to stay with the team.
#Bucs WR Russell Gage suffered a ruptured right patellar tendon and will have surgery sometime this week. He is out for the season.

— Rick Stroud (@NFLSTROUD) August 17, 2023
Please take the time to click the link below and vote for us in Creative Loafing's Best of the Bay!
We are honored by the nominations for @cl_tampabay Best of the Bay in three categories!
Best Columnist: Carter Brantleyhttps://t.co/MZdcJVnAE0
Best Sportswriter: JT Olsonhttps://t.co/alIdm4fJJq
Best Personality to Follow on Twitter: @BucsReportNFLhttps://t.co/c0Wa1bIh5c pic.twitter.com/IX2sWr1KcH

— Bucs Report (@BucsReportNFL) August 11, 2023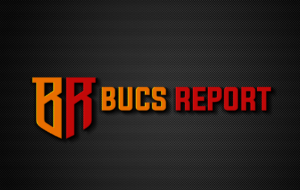 For more on this and everything Buccaneers check back here hourly at BucsReport.com