The Tampa Bay Buccaneers quarterback competition has dragged into week two of the NFL preseason. While competition is always a good thing, at least one quarterback is ready for the battle to be over.
Baker Mayfield was recently asked about the ongoing battle with Kyle Trask for the lead role and if he's ready for the team to name a starter. "I am."
The Buccaneers signed Mayfield as a free agent in hopes that he could resurrect his career in Tampa. Most talking heads thought Mayfield would be the starter.
—
And now with less than a month until the season opener, we still have no definitive answer. Mayfield talked about this recently.
"You definitely want to be in there with the ones the whole time," Mayfield said to the nedia ahead of the second preseason game. "But luckily, being in Tampa, the skill guys have to rotate all the time. So even if you're with the No. 1 O-line, you might not have Mike (Evans) and Chris (Godwin). So you should make the most of your opportunities when it comes to routes on air."
Chemistry between the quarterback and receivers is essential. Neither Mayfield or Trask gas gotten ANY time with the entire first string of the Buccaneers offense. This undoubtedly will be a problem moving forward. At the least it's going to be a contender concern for the opener.
"It definitely does (help)," Mayfield stated. "Now when it comes down to it, skills guys and your best players don't really play in the preseason anymore. For quarterbacks, you have to go through your process no matter who is in there."
The old saying of "if you have two starting quarterbacks you don't have one" isn't a falsehood. This team is looking to continue it's recent success but desperately needs one of these quarterbacks to step up and separate themselves. Otherwise you have a rudderless ship.
Please take the time to click the link below and vote for us in Creative Loafing's Best of the Bay!
We are honored by the nominations for @cl_tampabay Best of the Bay in three categories!
Best Columnist: Carter Brantleyhttps://t.co/MZdcJVnAE0
Best Sportswriter: JT Olsonhttps://t.co/alIdm4fJJq
Best Personality to Follow on Twitter: @BucsReportNFLhttps://t.co/c0Wa1bIh5c pic.twitter.com/IX2sWr1KcH

— Bucs Report (@BucsReportNFL) August 11, 2023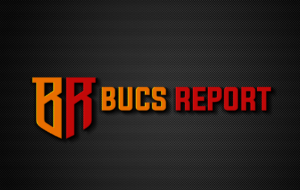 For more on this and everything Buccaneers check back here hourly at BucsReport.com