It would seem Buccaneers' quarterback Kyle Trask is cultivating his deep ball during the team's quarterback competition.
After hitting rookie Trey Palmer with a dime during the team's joint practice with the New York Jets, Trask was dialing up more of the same Thursday.
While working during 7-on-7 drills, Trask hit receiver Kaylon Geiger with a deep strike over defensive back Derrek Pitts. The next step for Trask is to do more of this during a game. He gets that chance Saturday when he starts against the Jets in the team's second preseason game.
*insert dime emoji here* pic.twitter.com/EMsejmWTKv

— Tampa Bay Buccaneers (@Buccaneers) August 17, 2023
Please take the time to click the link below and vote for us in Creative Loafing's Best of the Bay!
We are honored by the nominations for @cl_tampabay Best of the Bay in three categories!
Best Columnist: Carter Brantleyhttps://t.co/MZdcJVnAE0
Best Sportswriter: JT Olsonhttps://t.co/alIdm4fJJq
Best Personality to Follow on Twitter: @BucsReportNFLhttps://t.co/c0Wa1bIh5c pic.twitter.com/IX2sWr1KcH

— Bucs Report (@BucsReportNFL) August 11, 2023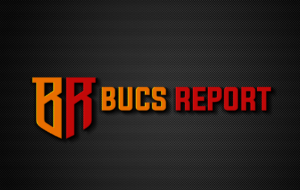 For more on this and everything Buccaneers check back here hourly at BucsReport.com