The Tampa Bay Buccaneers second preseason game is in the books. This time it was a riveting, and I use that term incredibly loosely, 13 to 6 win over the New York Jets. this race is the Bucs preseason record to 1-1.
Despite the win, I believe I come away with more negatives from this game than positives. Much like the first game it was sloppy and mundane. However, there were certainly a few positives to take away from us.
Here are my biggest risers following the second preseason game against the New York Jets.
Risers
Luke Goedeke 
I was paying close attention to Luke Goedeke and his matchups throughout the night. More than anyone, he went against former Florida State defensive end and 2022 first round pick Jermaine Johnson. This was the heavyweight matchup that I was hoping for.
Both are power players who look to overwhelm opponents with their strength. And while Johnson was able to battering ram his way into the backfield, he was never able to get past Goedeke to make a play. This matchup was undoubtedly a win for the Bucs offensive tackle.
It's also important to note that Goedeke also had a few reps against the Jets most recent first round pick, Will McDonald. McDonald is a very different style of pass rusher, with his game being based on speed and flexibility. Once again, Goedeke got the better of his opponent.
KJ Britt
KJ Britt has put together two nice games in a row now. After SirVocea Dennis had been the talk of camp and presumably ascending to the primary backup linebacker, it's been Britt who's stole the show. Right now he should be viewed as the number one guy off the bench.
The biggest thing for Britt is that he is looking lighter on his feet. He has looked surprisingly good in coverage, including a nice pass break up in this game. These added movement skills have been a pleasant surprise in his development.
The best part about it is that he doesn't seem to have lost any of what he already did well. He still looks like a strong and physical tackler who brings toughness off the bench. This is what has made him a valuable special teams player and it seems likely that he will look even better in that role this year.
Dee Delaney
We always knew what Dee Delaney was. A solid nickel option who is probably best suited for a backup role. However, he looked fantastic in this game and should get consideration for the starting job.
Delaney pulled in an impressive interception and did a nice job as a tackler. On a day where frontrunner Chris Izien missed the game, Delaney might have been the biggest winner of the night. Don't rule him out for the starting job just yet.
Trey Palmer
Another night and another touchdown for big play Trey Palmer. This time it was a 33 yards deep shot. While Palmer had a step or two on his man, what was even more impressive was the hand eye coordination he showed in tipping the pass to himself on an under thrown ball.
Right now, it's hard not to view Palmer as the obvious third receiver on this team. With Russell Gage being lost for the 2023 season earlier this week, the Buccaneers needed someone to step up. Palmer has emerged as that guy.
Zyon McCollum 
Credit has to be given where it is due. After being one of the worst players on the field for the Buccaneers last week, Zyon McCollum bounced back with a very solid game against the Jets. Keep in mind, this was a game that featured many of the Jets starting playmakers such as Allen Lazard.
Granted, McCollum did give up a few plays and still has a lot to prove. However, he was in a good position in coverage and did a much better job tackling. In short, he looked like a capable backup in this game.
Rakim Jarrett
This was a big game for Rakim Jarrett after missing last week's game with an injury. And while it was a very quiet first half from the undrafted free agent out of Maryland, Jarrett came to life in the second half.
Jarrett led the team in receiving yards with 83. This included a 36 yard play which was the most explosive play on the night for Tampa Bay. For a guy looking to establish himself as the final receiver to make the roster, he needed to make a splash on this stage.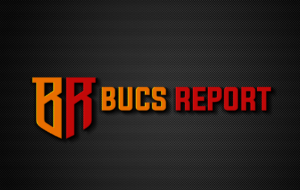 For more on this and everything Buccaneers check back here hourly at BucsReport.com