Fans of the New York Jets would have enjoyed their franchises joint practice recently with the Tampa Bay Buccaneers, and would undoubtedly have been primarily focused on seeing how new four time MVP winning quarterback, Aaron Rodgers, had been settling into life with them following his arrival during the summer.

Buccaneers fans who made the journey to Florham Park were primarily focused on quarterback issues of their own, namely the ongoing question about who will be the lead quarterback for the coming 2023 season – 2018 first overall pick Baker Mayfield or 2021 second round draft pick Kyle Trask?
—

Earlier in the year when Mayfield arrived, Tampa's odds were +550 longshots, and many projection models have the Buccaneers as faring better under Mayfield and the overall odds available on their 2023 success will more naturally reflect that, and Tampa have largely fallen from +3500 for the last Super Bowl to +10000 right now. Betway will have more individual odds than that available.

As the Bucs first team defence faced the Jets' first team offense on one field, the reverse was true on another and head coach Todd Bowles had Trask and Mayfield alternating day by day on their snaps. There is a logic here, but for fans, it also gives very little away when it comes to what his long term thinking may be as we prepare for life without Tom Brady.

Will we follow the Brady chapter with an undersized, but big armed QB with plenty of confidence – Mayfield comes into 2023 with 69 career starts, a completed pass rate of 61.4% for 16,288 yards, 102 touchdowns and 64 interceptions. Or do we pivot to Trask, who impressed at Florida, appears to have more of a measured touch, albeit, with a record that reads just nine attempts, three completions and not a single start to his name at the professional level?
—
Since reporting for pre season training back on July 25, this has been a question still puzzled over by Bowles, and at the point where 31 of 32 quarterback battles have now been essentially settled with the season proper nearing, the proverbial jury remains out for the Buccaneers – and there will be those who feel that letting the decision drag on until this late point in time, is actually now more detrimental to our plans than providing any perceived benefit.

Both players have been backed and supported, both have been given plenty of time to showcase their skills on the training field and ultimately enough time to have stood out from each other on a starter basis. After practice at the Jets facility, four time Pro Bowl receiver Mike Evans was quite candid in making the point that a decision was now needed.
—

"We want to know who the starter's going to be soon, so we can just keep working, and they can take control of the offense."

The routes, plans, practices, go instructions and kill calls, may well be absolutely identical for the offensive team, but with differences between each player (and their own strengths and weaknesses) their individual ability to physically enact the playbook will differ slightly and team mates need to be on the same page. Even their instinctual off book reactions in certain circumstances will differ but have a pattern of their own, and a well drilled team needs to – if not 100% know – have a good 80% guess on how they may improvise so they can make their own adjustments, to still make the planned instruction successful, when it does not go to plan.

Chris Godwin proved the point in saying.

"You have to do a little bit more communicating because you're trying to talk to two different guys and figure out how they see it, respectively. Certain windows, certain throws, what they like or don't like necessarily."

That understanding cannot be formed if you are going through drills and the lynchpin changes characteristics every other day. It is also not unfair to say that despite the massive potential that many see in Trask, he visibly struggled against the Jets, although he could easily claim the best throw of the day – a 40 yard touchdown to sixth round pick Trey Palmer despite the best attempts of reigning defensive rookie of the year, Sauce Gardner, in coverage.

Mayfield coped far better, looked far more composed, decisive and was safer – without much in terms of a highlight reel.

With the season so close now, many would argue it is time for safe, stable if not flashy. Mayfield has basically shown he is the readier and will develop more with greater experience. Trask's time should come, but right now despite the obvious talent. he is not there quite yet.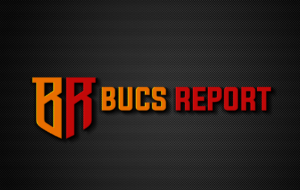 For more on this and everything Buccaneers check back here hourly at BucsReport.com