If the Tampa Bay Buccaneers wanted to invest and upgrade their rushing attack the opportunity is here. The Indianapolis Colts have granted permission to running back Jonathan Taylor to seek a trade. And according to Fox Sports' Ben Arthur, Taylor would be a good fit for the Buccaneers.
"With underwhelming quarterback prospects this season, the Bucs may have to lean heavily on the run game. And their top back, Rachaad White, didn't touch 500 rushing yards as a rookie last season. Taylor would provide a much-needed jolt in the Bucs' backfield."
Arthur continues,
"Aside from lacking a fifth-round selection next year, Tampa Bay has all of its original picks in the next three drafts to use in a potential trade.
With a strong possibility that the Bucs draft a quarterback next year (Baker Mayfield is QB1 to start this season), it would make sense to have a proven commodity in the backfield like Taylor to take pressure off the incoming signal-caller."
—
I know what some of you are thinking, "What about Rachaad White?" That's a fair question, White looks to be poised to have a breakout season. The real question is, what's behind Rachaad White? The answer is "hope". The Bucs "hope" Chase Edmonds can excel in this offense, they "hope" Ke'Shawn Vaughn can finally realize his potential. Finally, they "hope" Sean Tucker is and stays healthy while proving he's an NFL caliber player. So, yeah, Taylor should be on this team's radar.
The real issue here is cost. The Colts are seeking premium draft picks for Taylor. Yes, that's plural as in multiple draft picks. Then there's Taylor looking for a new contract, which is what started all these issues between Taylor and the Colts. Let's not forget the Buccaneers have some huge contract negotiations coming up. Starting with Mike Evans and including Lavonte David, Antoine Winfield Jr and Devin White. Squeezing a new contract in there for Taylor is no small feat. But just imagine a one-two punch of White and Taylor coming out of Tampa Bay's backfield….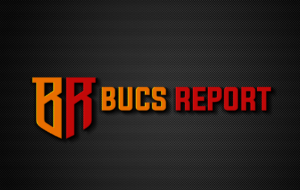 For more on this and everything Buccaneers check back here hourly at BucsReport.com