As with any team in any season, the story lines that will intertwine themselves between each game are important. Fans cling to them to see what the future looks like, both this season and beyond. As we prepare for kickoff here are things Buccaneers fans need to keep a pulse on.
Mike Evans
Let's start off with the alligator closest to the boat. Negotiations continue between one of the greatest Buccaneers to wear the uniform and the front office. Mike Evans' camp has made it clear that negotiations will cease on Saturday and they won't engage again till after the season.
This battle between wills, finances for the future, and each sides aspirations has been one to watch. If the contract can't be complete between now and Saturday then the season starts to have a cloud over it's head.
If Evans leaves then the team will be on the hook for all the money associated with his void years. Just look at how Tom Brady's contract is effecting the team as this season.
Under Center
Baker Mayfield has been named the starter after a long preseason battle. After bouncing around for two seasons before ending up in Tampa there are a lot of questions still surrounding his abilities. He looked poised in preseason and ready to take the lead of this team. But that was preseason.
Mayfield is going to have to perform behind this offensive line. An offensive line that still gives me concern. Especially with Ryan Jensen out and Luke Goedeke needing to show improvement. Add in the fact he's been terrible under pressure over the last two years and there becomes a serious cause for concern. Now, with that said, if Dave Canales can work some magic none of this becomes a concern.
Only time will tell.
Cap Situation
With everything in flux with Mike Evans fans should consider the future. The Buccaneers have, at this time according to Spotrac, $23.5 million in room. That amount will quickly be eaten up once you consider the free agents they may need to resign. Devin White, Antoine Winfield Jr, Lavonte David, Mayfield (if he plays well), and a slew of other players needs to be retained. White Alone stands to command around $20 million a year. Winfield Jr around $14 million.
Add in potential free agent signings and a draft class you find this team still strapped for cash. There are ways to work around the cap and "kick the can down the road" but teams who do that don't contended consistently.
Final Thought
This team is in a rebuild but compete status. With aging players to look into and younger guys needing to be resigned. Couple that with questions at quarterback and suddenly its apparent this team is still in a strange figure it out mode.
In my opinion the void years in contracts won us a Super Bowl but also put this team in a tuff spot to consistently compete. A balance needs to be struck and it's clear that it' hasn't. Ultimately this could be a long season where we see some of our favorite players for their last season in a Buccaneers uniform and some young players exit as well. Unless, things get under control quickly.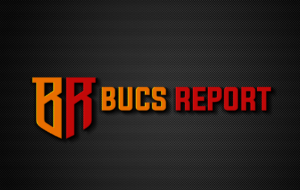 For more on this and everything Buccaneers check back here hourly at BucsReport.com