After the NBA and MLB, the NFL players are some of the highest-paying athletes in the world. Interestingly, NFL 2023 has created quite a few records in terms of players' annual salaries! In this post, we plan on exploring the transactions and what they entail for the future.
Player salaries have long been a speculative betting market as well. Usually offered as prop bets, online betting sites offer odds for bettors to guess player salaries. If you love online betting, try these props bets to keep things fresh.
Coming back to the point of this article, here are the highest-paid NFL 2023 players.
Lamar Jackson – Baltimore Ravens 
This is a new record for the NFL. The Baltimore Ravens quarterback Lamar Jackson recently received an extension offer of a whopping $260 million for five years, pulling in a hefty $52 million per year.
In terms of raw numbers, he has two competitors. Justin Herbert for Los Angeles Chargers received a $262.5 million extension, while the Cincinnati Bengals Joe Burrow received a $275 extension.
But Lamar still comes out on top, at least for the 2023 season, simply because both of the other players have their contracts tied up in options bonuses. He is, in fact, the highest-paid NFL player of 2023, with a total of $80 million annual turnover, including bonuses and endorsements.
Patrick Mahomes – Kansas City Chiefs
Thanks to his solid quarterback performance, Patrick Mahomes has become a household name among NFL fans. He has been named the MVP only in his second season! In total, Mahomes will take home around $60 in salaries, bonuses, and endorsements.
The extension, along with the massive deal, comes as no surprise following his recent prowess on the field. He comes from an athletic family, helping him achieve great things at an early age.
Nick Bosa – San Francisco 49ers
With a total turnover of $52 million, the 49er's defensive, Nicholas John Bosa, secured the 3rd position on this list. He also received a 5-year, $170 million extension on his contract, making it the largest deal for any defensive player in the history of the NFL. His Ohio college football past earned him the position in the 2019 draft by the 49ers. Since then, he has been a reliable defensive player for the team.
Talk about breaking records left and right!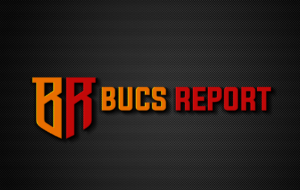 For more on this and everything Buccaneers check back here hourly at BucsReport.com