Truly am in awe of the Buccaneers ability to take talent and piss it away.
The team just lost to rookie QB CJ Stroud. This team let up over 400 yards and 5 tds, one of which occurred with six seconds remaining. This team is a fucking joke. But it is not us laughing, oh no. It is our opponents having at laugh at us. Todd Bowles should be handed a pink slip and swift kick in the ass. And Dave Canales has literally no idea what game management is.
—
This vaunted defense with an amazing corner who I had praised hours before had one of its worst games imaginable. Carlton Davis looked like he played for a D2 school, that's how bad he looked. You might be thinking to yourself what vaunted all-pro receivers this team has that managed to torch this secondary. I am so unhappy you asked. Nico Collins, Tank Dell, Noah Brown, Dalton Schultz. Have you thrown up yet? CD3 managed to let up two tds, one of which would be the game winner.
I actually have some praise for this offense, rare I know. It wasn't perfect and fell asleep in the 3rd quarter, but it still put up 37 points. Rachaad White looked good again. Baker Mayfield was playing tough and eventually remembered Mike Evans was on the field. I had been saying over and over again that this team could win so many more games if the offense just played the games the defense was gifting on a platter. Well, guess what? This time the defense sent the food back into the kitchen.
I had come into this season with not high expectations. I thought we could win a weak NFC South and would be around 8-9. And I still think that can be true. But good lord, this team is testing my patience. It is not doing anything right at this moment and firing Bowles would be the signal this team is heading in the right direction.
Make sure you check out Devin's blog at cannoncrunch.wordpress.com.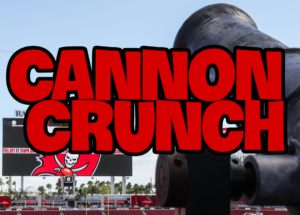 For more on this and everything Buccaneers check back here hourly at BucsReport.com