Bet you didn't see this one coming Buccaneers fans…
Special Teams Coordinators do not often get head coach considerations. That is mainly because they would not be able to step in if the offense or defense were struggling, two aspects of the game that are more important. Whereas a defensive head coach or offensive head coach in theory could step in if the playcalling wasn't working (I say in theory because the Buccaneers are disproving that idea right now). However, there are two head coaches right now that do have ST experience. Bill Bellicheck is probably the most prominent one, but John Harbaugh is the only one who was only a ST coordinator before becoming head coach (he was a ST coordinator for various teams through 1989-2006). While both these coaches have flaws, especially now, no one can deny they have had success. The point here is that ST coordinators can be good coaches.
—
Which of course leads to the man of the hour, Rich Bisaccia. Bisaccia is a funny case in that he hasn't been a great ST coordinator this year for the Packers. But, he arguably serves as a better head coach. Raiders players seemed ready to run through not just a brick wall, but steel girders as well for Bisaccia. It was very clear that he won the respect of the locker room. Considering all that team went through, getting them to the playoffs was nothing short of divine.
While I know hiring a ST coordinator is very risky as a head coach, I think Jason Licht should definitely look at the Packers if and when Todd Bowles is canned. The one thing that you want from a head coach more than anything is a leader. Rich Bisaccia is a leader. It becomes even more obvious when you look at the next season after that with Josh McDaniels. A team that was arguably more talented than the one Bisaccia coached, and he had a worse record and missed the playoffs. Obviously there are other things to take into account there like the opponents they faced, but it cannot be ignored what Rich did for that team.
This would be far from the sexy pick, but I think Bisaccia has made enough of a case for himself to be a headcoach. He arguably should've been coaching the Raiders last year, even if he wouldn't have ended up working out. If he were able to assemble a coaching staff with a good offensive and defensive coordinator, I think he could build a winner in Tampa.
Make sure you check out Devin's blog at cannoncrunch.wordpress.com.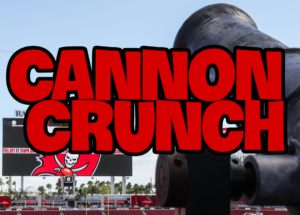 For more on this and everything Buccaneers check back here hourly at BucsReport.com