The Jaguars made some big moves in the first, and second round of the 2016 Draft and those moves point to Jacksonville having a solid defense. Jacksonville selected Jalen Ramsey and Myles Jack, in the hopes that they become an instant impact on the defensive side of the ball. Adding them to the list of the already big named defensive players, Dante Fowler and Malik Jackson, helps create a recipe for success.
Jacksonville has worked hard on the offensive side of the ball, but the defense was lackluster, keeping them out of contention. If the defense is going to be what many are thinking it will be, then Jacksonville should be playoff bound, in 2016.
Myles Jack sustained a knee injury that will call into question his ability to be an instant impact player, however, he is a solid player. Even though he cannot start at the beginning of the season, there will be a time when he will be in the game, putting fear into the hearts of opposing quarterbacks and offensive coordinators. Now that the Jags have Jalen Ramsey, expect to see him start day one and be the instant impact player they wanted. The versatile secondary player can fill any of the needs the Jags have on the secondary, as he has excelled in the safety and defensive back position. Jacksonville has had no problems scoring points, they've had problems stopping opposing teams from scoring. It's time for a change, and it seems change may have finally come for the Florida Cats.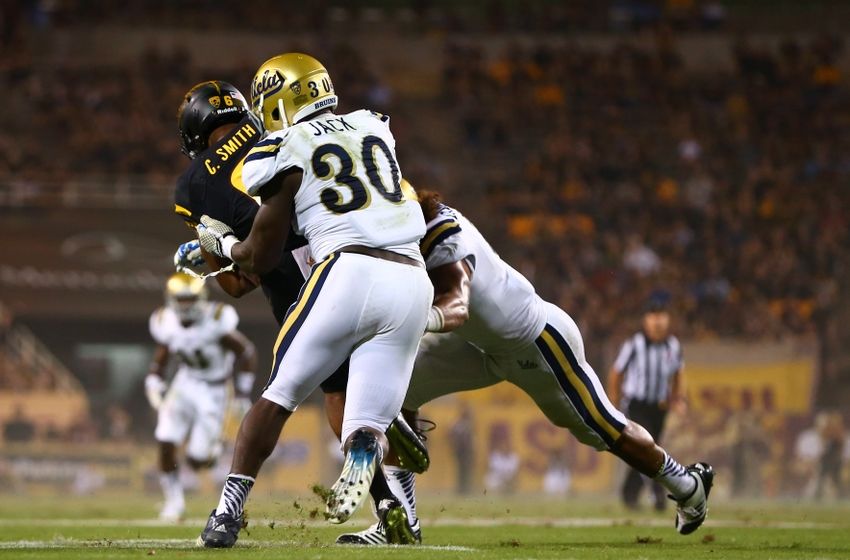 "