This offseason is going to be one of the more eventful ones for the Buccaneers. There are quite a few things going on right now with the salary cap situation and the several notable names headed for free agencies. All this, as well as Brady retiring, could potentially mean quite a few draft needs for the Buccaneers.
It's been a great season for the Buccaneers. They reached the playoffs for the third time in a row. Many things have been going their way in the last couple of years. One of them obviously being Tom Brady. But now that Brady has officially announced his retirement, and several names are headed for free agency, things are up in the air. And let's not forget the difficult salary cap situation.
As we're heading toward the 2023 NFL draft, there are some obvious needs for the Bucs. So far, we still don't know exactly who will need replacing, but there are quite a few possible scenarios on both sides of the ball. It's times like these that make the NFL quite unforeseeable and an exciting league to bet on. Off-season is a great time to learn more and prepare for the upcoming season. If you're a football bettor, you can click here for the best NFL picks.
Corners & Backers
There are going to be a few things going on this offseason. What will the Buccaneers' draft need in April? As we know, we're looking into possibly losing two of our top three cornerbacks. Sean Murphy-Bunting and Jamel Deans are both headed for free agencies if they'renot re-signed. If they end up losing both of them, look for them to target a corner in the early rounds.
The Buccaneers also have three safeties whose contracts are expiring this year, so they might be spending a draft pick there as well.
It also most certainly looks like we're going to be looking for new outside linebackers. Carl Nassib and Anthony Nelson both need to be re-signed, while Shaq Barret is coming off a torn Achilles. Even though it might not be right now, everyone also needs to come to terms with replacing Lavonte David at some point. Next season, he's 33, and we might need to look for his successor.
Who's going to replace Brady?
Now that Tom Brady has officially retired, Kyle Trask is the only quarterback currently under contract for next season. This could mean that Trask finally will get his moment to shine if this is the best solution. But the Buccaneers will still need a solid backup plan, and it's going to be very difficult, if not impossible to find a replacement for Brady. Besides the essential quarterback, there might very well be a need to add new quality players to both the offensive and defensive lines. The last potential draft need might be a new kicker. Ryan Succop is still reliable, but he is turning 37 in a minute and will be needing a replacement in the coming years. Whether a draft pick will be spent on this like previous years, we will know soon enough.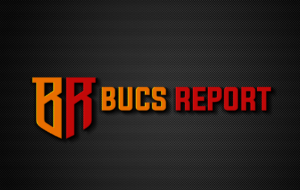 For more on this and everything Buccaneers check back here hourly at BucsReport.com