The Tampa Bay Buccaneers' quarterback competition is in full-swing heading into Mandatory Mini-Camp this Tuesday.
According to ESPN's Jeff Darlington, Baker Mayfield is ahead in this competition due to his intangibles.
"In general, we're hearing the words that have been used to describe Baker Mayfield since the start of his career. The positive ones, like moxie and leadership. And those are the things so far in Tampa it feels like could earn him the starting job. There is just definitely a little bit more of a vibe when I talk to people about these two quarterbacks, that Baker seems to be imposing himself. Now, Kyle Trask is still in the hunt. There is no determination on who the starter will be in this quarterback competition. But at this point, it does feel that Baker is imposing himself over the competition."
Obviously Mayfield holds an experience advantage over Kyle Trask. Albeit Mayfield's experience hasn't all been of quality football. But, experience counts and so do these intangibles Darlington reported on.
Look for the Trask/Mayfield battle to pick up intensity once Mandatory Mini-Camp starts this Tuesday.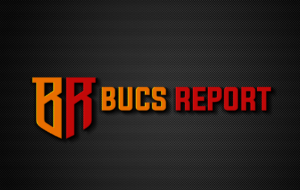 For more on this and everything Buccaneers check back here hourly at BucsReport.com