Tampa Bay Buccaneers' minicamp took place this past week, bringing us to the latter half of the NFL offseason.
Finally, we're close to the NFL regular season coming back. It's been a long time since we saw Tampa Bay take the field in an embarrassing showing against the Dallas Cowboys.
It's a new era of Bucs football, and things are looking a lot different. There's still a lot to figure out and decide when it comes to this team, so here are five things to look for in the rest of the offseason.
The Baker-Trask QB Battle (or the BTQBB, if you will)

Many are of the opinion that this position has already been settled, as the vibes seem to be that Baker is going to be leading this offense. Now, I am not entirely sold yet, but I do agree that at this point it's Baker's position to lose. Doesn't mean that can't happen; as has been discussed ad nauseam, the Bucs spent a second round pick on Kyle Trask, which isn't nothing.
They clearly saw something they liked, and the front office that made that decision is still in place. So while this position may be pretty much settled, it's still the most important position in football—and the most important decision Bucs coaches and front office will have to make.
How The Offensive Line Fills Out

Tristan Wirfs is officially no longer a right tackle. They've moved him to left tackle, and now the rest of the offensive line has to fill out accordingly. Ryan Jensen at center is the only other spot that seems solidified, and although last year's second rounder Luke Goedeke has been rumored to be returning to his college position of right tackle, his performance last year gives me reason to be concerned about saying that as a definitive thing. Plus, the other two guard positions could be filled out by any combination of Robert Hainsey (who filled in for Jensen last season following the season-ending injury Jensen suffered), this year's second round pick Cody Mauch, Super Bowl starter Aaron Stinnie, or Brandon Walton.
Last year's worst position group needs to be much better if the Bucs want to be competitive, so these decisions loom large, especially since the QB position is not exactly a strong point anymore.
The Devin White Situation

Whether he's "holding in" to avoid a fine or simply nursing an offseason injury, Devin White at least showed up to minicamp this past week, but he didn't seem too eager to participate. This could be due to a variety of reasons, but I'm not going to speculate on them.
What I can say is that White has requested a trade due to a lack of progress in contract negotiations with the Bucs, as he's in the final year of his rookie contract. The main problems are that he's at a position that just isn't a priority for a lot of teams financially, it's past the time of teams being willing to spend big money on players, and no team is going to be willing to pay up any meaningful draft capital to give a new contract to a solid (but not spectacular) interior linebacker. He simply lacks negotiating leverage, and the Buccaneers may have to make a tough decision sooner rather than later as to avoid any type of circus around the locker room.
Potentially Adding A Veteran Running Back

Chase Edmonds is nice. He's a good depth guy. He is not likely to be starting any time soon. Ezekiel Elliott and Dalvin Cook, though? With Lenny gone, they could give the Bucs a more reliable and verified option at the position, as both are former All-Pro caliber players who can give the worst rushing team in football last year a bit of a boost. In an ideal world Rachaad White could earn his starting position and allow the Bucs to save some money, but who knows what'll happen as the offseason wraps up and the Bucs make some certain realizations.
The EDGE Rush Rotation

Joe Tryon-Soyinka has, up to this point, been a bit of a letdown at the pass rushing position. He hasn't lived up to the first round billing the Bucs gave him in the 2021 draft class, and the Bucs decided to address the position in the draft by taking Yaya Diaby in the third round out of Louisville. Tampa Bay has Shaq Barrett coming off a tough Achilles injury and former fourth rounder Anthony Nelson (re-signed this offseason) to fill out the pass rush rotation, giving them potentially four different contributors at the position to shift through.
The Tom Brady-era is over (what, did you think I'd go an entire article without mentioning him?). These Buccaneers look entirely different, and should be looked at much differently. There won't be any scathing articles talking about how bad they are (even though they will likely be pretty crappy) because expectations shouldn't be any higher than being competitive in the worst division in football. So keep an eye on these five things instead of trying to worry about whether the Buccaneers will or won't win their matchups with division rivals like the Saints, Falcons and Panthers.
This article originally appeared on CLTAMPA.COM and is used with permission.
Follow @ctbrantley12 on Twitter and listen to him on the RBLR Bucs podcast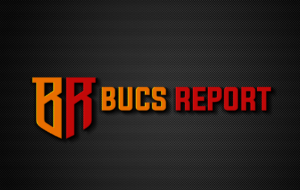 For more on this and everything Buccaneers check back here hourly at BucsReport.com