Former Buccaneers' strip-tease artist/receiver Antonio Brown is back in the news. No, not for exposing himself in public. And no, not for screwing an entire arena team out of pay. No, not for barricading himself in a house to avoid arrest. He's back in the news this time for… wait for it… playing the victim AGAIN.
Brown recently appeared on Tyreek Hill's podcast "It Needed To Be Said" and decided to play the victim again.
On the podcast, Brown claims the Buccaneers treated him "like a dog" and blamed the entire fiasco on quarterback Tom Brady. As Brown tries to twist the narrative in saying Brady was "gassing" him up.
"Tom [Brady] called me like 'Yo, this week man, the Jets man, they sweet man imma hit you with like 10 to 12 [targets]. So, he gonna gas me up so you know me, that's all I need to hear like yo, you gonna throw me the ball, this is like me saying like I got a new crib like you know me, you know what I'm saying."
No, we don't know what you're saying, Google translate couldn't figure it out either.
—
Brown has insisted the Buccaneers made him play injured. You'd think if he really believed that he would've filed a complaint with the player's union. But let's not let facts or common sense interfere in this.
"We [were] about to play the Jets and I am already hurt. So I took pictures to send to the coach and told him 'Look, If we're going to win the Super Bowl I'm going to need to take these last two weeks to recover up so I can give you my best when we go to win the Super Bowl,' but the coach [Bruce Arians] called me saying that I wasn't resting."
Brown continued,
"So then Tom [Brady] called me and told me he'd hit me with 10-12 [passes], so he gassed me up, and that's all I needed to hear. But you know as a player, if you f–king up, but your team needs you then you just suck it up for the game and for the team."
Brown was targeted five times in the first half of the Jets' game. So even though he was on pace to get the targets he claimed he was promised, Brown decided to make a spectacle of himself and strip off his uniform and prance off the field.
"You don't want to throw me the ball and you making me like I'm crazy, so, I was like, 'I'm crazy, f–k all you motherf–kers, I'm out of here.' "
Obviously the Buccaneers kicked Brown off of the team following the game. And rightfully so. Let's remember that this was the second game back for Brown after being suspended for using a fake vaccine card to circumvent the COVID-19 league protocols.
"I already know [the Buccaneers] were being fake to me the whole time I was there. I got suspended [for breaking COVID-19 rules] and I came back and they had some guys hurt, so they wanted to get everything out of me — they treated me like I'm a dog."
No AB, you acted like a child and were treated accordingly. And here you are, talking smack, throwing out falsehoods and looking like a petulant child. Congrats AB, you played yourself, AGAIN.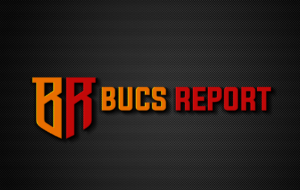 For more on this and everything Buccaneers check back here hourly at BucsReport.com