Tampa Bay Buccaneers' linebacker Devin White has been at the top of the news cycle for the majority of this offseason. Starting with his trade request, then would he show up for mandatory mini-camp. And if he did, would he participate?
All of that appears to be behind us now, so let's start looking towards the regular season. NFL Network's Daniel Jeremiah and Bucky Brooks recently dropped their position group drafts with the linebacker position on their podcast "Move the Sticks". And the Buccaneers' linebacker came in at No. 5.
"I'm gonna give grace because I remember how good this guy was when he came in," Brooks stated. "124 tackles, he had 5.5 sacks — when you think about just what he's able to do as that pass rusher from the interior of your defense on the second level, it's hard to find guys that can do that."
This ranking, or draft position was for the off-ball linebackers if I'm not mistaken. White, by most counts has digressed since his 2020 season. His 2022 PFF grade was a harsh 45 5, so not exactly top-5 worthy. Brooks has White this high based on his potential and skill-set. But let's be fair, White isn't even the best linebacker on this team. And yes, he's explosive, and a superior athlete. But what holds back White is the mental aspect of the game. Reading and reacting to bothe run AND pass plays and making the appropriate decisions. Again, White has all of the tools needed, he just has to apply himself in the film room. Oh and maybe stay off social media.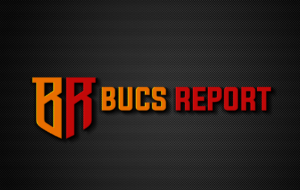 For more on this and everything Buccaneers check back here hourly at BucsReport.com