The Tampa Bay Buccaneers drafted a diamond in the rough with their first round pick in the most recent NFL draft. Calijah Kancey was an excellent interior pass rush prospect who was expected to come off the board sooner than he did. Fortunately for Buccaneers fans, he slid down to 19th overall for them to take.
Kancey now joins one of the best defensive groups in the entire NFL. So the question is, what can he bring to the field as a rookie? I broke down what I believe are reasonable expectations for Kancey in the 2023 season.
What Translates From College?
Calijah Kancey was a two time All ACC first team player over the last two years we have seen him be incredibly disruptive for the Pittsburgh Panthers. In those two years we have to learn two things definitively.
The first thing we know for sure is that Kancey is incredibly athletic. His quickness, strength, and agility jump off the screen. In this specific way, he is very much comparable to former Pittsburgh defensive tackle Aaron Donald.
We also know that Kancey is very polished for a college pass rusher. He uses a variety of pass rush moves and counter moves to get penetration into the backfield. As far as rookies go, he will be one of the most technically advanced in this draft class regardless of position.
These two things should translate to the NFL quickly. Coming into the league as one of the most athletic defensive tackles in the NFL, as well as one of the most polished college players should lead to near immediate success. This feels even more true under defensive mastermind Todd Bowles.
We also have to consider what Kancey is going to be playing with around him. An undersize pass rusher like Kancey might get overwhelmed by pure power at the NFL level in normal situations. However, a 350 pound brick wall named Vita Vea will take a lot of pressure off of him in that way. With Vea demanding a double team on early downs Kancey will have the opportunity to go man on man to create pressure in the backfield.
What does that translate to in statistical numbers?
It is rare for rookie defensive tackles to burst onto the scene in the NFL and make a big splash. The nature of the position doesn't get a lot of shine compared to others. However, that doesn't mean defensive tackles haven't been very productive. In fact, two defensive tackles in the last decade, have won defensive rookie of the year.
One of those players was Aaron Donald who recorded 9 sacks and 18 tackles for a loss. This has been the main concert comparison for county throughout the draft process due to his elite athletic testing and his small stature. Sheldon Richardson also won the award in 2013. In that season, he recorded a total of 78 tackles with 12 tackles for loss and 3 1/2 sacks. Going back to 2010 we saw Ndamukong Suh win the award as well with 10 sacks and 13 tackles for loss.
These are obviously elite numbers for a rookie defensive tackle. Expectations of winning the defensive rookie of the year is an unfair standard and so is the expectations of these types of numbers. However, because I believe Kancey is so NFL ready I don't think he should be too far off from this type of season.
I believe anywhere from 6 to 8 sacks is a reasonable goal for the Buccaneers rookie. I could easily see his tackle for lost numbers being on par with some of the players I mentioned earlier, landing somewhere in the low teens. Anything less than that from a pro ready freak athlete defensive tackle prospect would be a little underwhelming.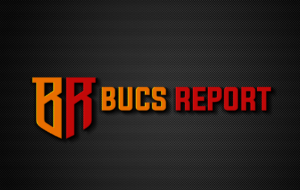 For more on this and everything Buccaneers check back here hourly at BucsReport.com