Allow me to preface this by saying that I think Baker Mayfield has this starting spot pretty much locked up. I don't foresee him losing it during the preseason, but crazier things have happened, so let's get into the different things that would have to happen (except injuries) for Baker to lose his starting QB role. 
Kyle Trask looks like a god in preseason
Let's say Kyle Trask goes out and performs like a combination of Peyton, Brady, and Drew Brees all rolled into one, nicely packaged former UF QB. Then, it'd be really difficult to say "Hey, we spent this 2nd round pick on the guy and he played incredibly well in the preseason, let's still go with the Baker guy simply because we spent money on him." Trask was thought of as the future at one point in this franchise, it's not totally ridiculous to say that if he shows them something miraculous that they can't go back to that line of thinking. 
Baker goes out and does his best Jameis impression
Interceptions are always the biggest bugaboo for any QB in the NFL, and Baker is certainly no exception. If you take out his really good 2020 season, his TD:INT ratio is… well, it's not quite Jameis, but it's getting close. Assuming you can discard last season as a weird one due to the 2 different teams he played for and the year before can be chalked up to injuries, it's possible Baker resumes that 2020 form, but if not, Trask could very well be on his way to playing some meaningful football games for the first time in his NFL career. 
Baker is mid and the team sucks
Let's say Baker goes out and is fine. Not too many interceptions, but also not a lot of explosive plays and high-scoring games. The Bucs are sucking in all facets of the game; defense, offense, special teams, it doesn't matter, they get out to a 0-4 start. Is replacing Baker really going to solve any of these problems? Not really, but it's the type of move from Todd Bowles' perspective that can at least show a front office you're trying to change things up and not sitting idly by while another season goes to waste. 
Baker's personality doesn't mesh with the other leaders of the team
While I have no doubt Baker will likely do his very best to fit in with the team (this is probably his last shot as a starter in the NFL), there's always the chance that he does some weird Baker antics and it rubs someone the wrong way. At OU it was the crotch-grabbing versus Kansas, in the NFL it's been his "I-was-the-first-overall-pick-but-I-still-have-a-chip-on-my-shoulder" attitude that might be a bit annoying for some people. I know if I was in Mike Evans' shoes and Baker tried doing some weird shit or overstepped his role simply because "I'm the QB," I would likely take issue with it. But again, this is all unlikely to happen, as Baker is going to do his best to make everyone happy in his efforts to rejuvenate his NFL career. 
Follow @ctbrantley12 on Twitter and listen to him on the RBLR Bucs podcast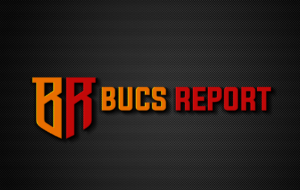 For more on this and everything Bucs check back here hourly at BucsReport.com